Editorial: Transparency is a two-way street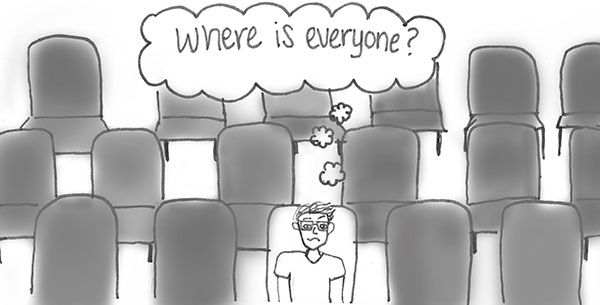 It's no secret that effective communication requires people in all parties to actively participate. People can speak all they want but they require a listener to be heard.
In order to be heard, one has to speak up in the first place.
The word "transparency" has caused many issues to flare in the past handful of years. Whether it's a cry for more transparency in NMU's administration or criticism over decisions made without student input, the well-meaning word seems to have become a sort of scapegoat for negative situations.
In reality the administration of NMU has made great strides to achieve greater transparency across campus. An entire committee has been put into place just to improve and aid clarity and communication between administration, faculty and students with the Transparency Project.
President Erickson, despite being criticized since coming to NMU, has heard the complaints of the student body and always invites student input with decision-making.
For these tools to be effective, however, Wildcats need to be involved. Just as with communication, these resources are dependent on participation to be worth anything. Unfortunately the trend sits right now with a vast majority of students not voting in campus elections and informational forums being presented to empty auditoriums.
If nobody comes to make their voices heard in times of change, we can't blame administration for not knowing what the university needs. If people do not vote in student elections, our campus isn't always being accurately represented. If Wildcats aren't being involved or staying up to date with what is happening, campus can and will change without their input.
We cannot resort to crying out for more transparency if something gets thrown out of our favor. We cannot complain about a decision made without us if we never wanted to give our input to begin with. We cannot be ignorant to what's going on around us and expect things to naturally go our way or change in our favor.
Students need to recognize that in order to make their voices heard, they need to speak up. Attend meetings and forums, talk with professors, voice your opinion in the newspaper, and make sure your voice is being heard.