Self-purpose: some sacrifice required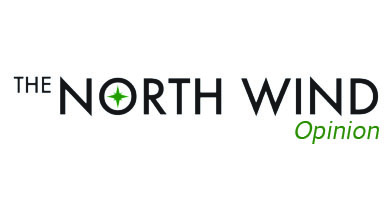 Since I was 15 years old, I've been asking myself one question: "How do you contribute?" This question, and the heavy-stuff that accompanied it, had continued to plague me until I thought I had an answer: "By putting your life and soul into something to make the world a better place in any possible way."
I was satisfied because, essentially, that's what life's purpose really is, right? My satisfaction, however, was temporary. Inevitably, I asked myself: "If it's within your power to make another's life better, then why don't you?"
I knew that giving back was one of the things that could lead to a healthy, happy and fulfilling life. Because of my amazement with the human body, and a continuous interest in discovering truth, medicine seemed like the best way to give back; however, I couldn't justify pursuing its practice with the outrageous cost to patients in the United States. Would I really be helping people when treatments like chemotherapy cost tens of thousands of dollars?
To figure it out, I switched my major nearly 10 times. Despite the many long and painful hours searching for something I was passionate about that would also help others, I had no luck. After my freshman year, nothing even came close to solving any of my concerns. I was still searching for my purpose, and didn't find one—that is, until I found myself with more cash than I knew what to do with.
Last summer I came to the epiphany that I'm very good at selling, and put my strength to use by selling Cutco products through an opportunity provided by Vector. Needless to say, I made a lot of money: more than was necessary for my needs.
But because I still hadn't found a concrete way to give back, I figured the best way was to donate my surplus profits. For better or for worse, the donation process was addicting; I got hooked.
As a result, another unexplored avenue for giving back came to the surface: philanthropy. Combined with my skills in business, my interest in philanthropy seemed like the ultimate way I could change the world. Being a full-blown philanthropist, however, wouldn't be cheap, and to effectively give back I needed to acquire some serious funds.  Thankfully, I had my position at Vector to generate my donations.
My first major philanthropic mission was to donate money to benefit a local Boy Scout group's upcoming trip. The Scouts planned to go on a high adventure trip to Philmont Scout Ranch in the Sangre de Cristo Mountains of northern New Mexico.
A Scout myself, I wanted to donate $500 to their trip because of the wonderful time I had on it. To submit my donation and sustainably continue my philanthropic path, I had to sell an unimaginable amount of product.
To support the financial hit, I needed to sell $15,600 in product over a 17-day period. This period, known in the Vector community as "SC2" was a sales-conference designed to move product, but more importantly to get us to work against ourselves. For me, the conference was my opportunity to finally be able to give back.  In the end, I sold exactly $13,984 —Not enough.
Despite working 16 hours at a time for 17 days straight, I did not achieve what I set out to do. Even though I worked my butt off to get it, I came up short.
There is nothing more painful than an all-out loss. Fortunately, however, SC2 is an annual event, and next summer, there are going to be some very happy Boy Scouts. Until then, I'll continue working toward my philanthropic purpose, and do what I can to give back.