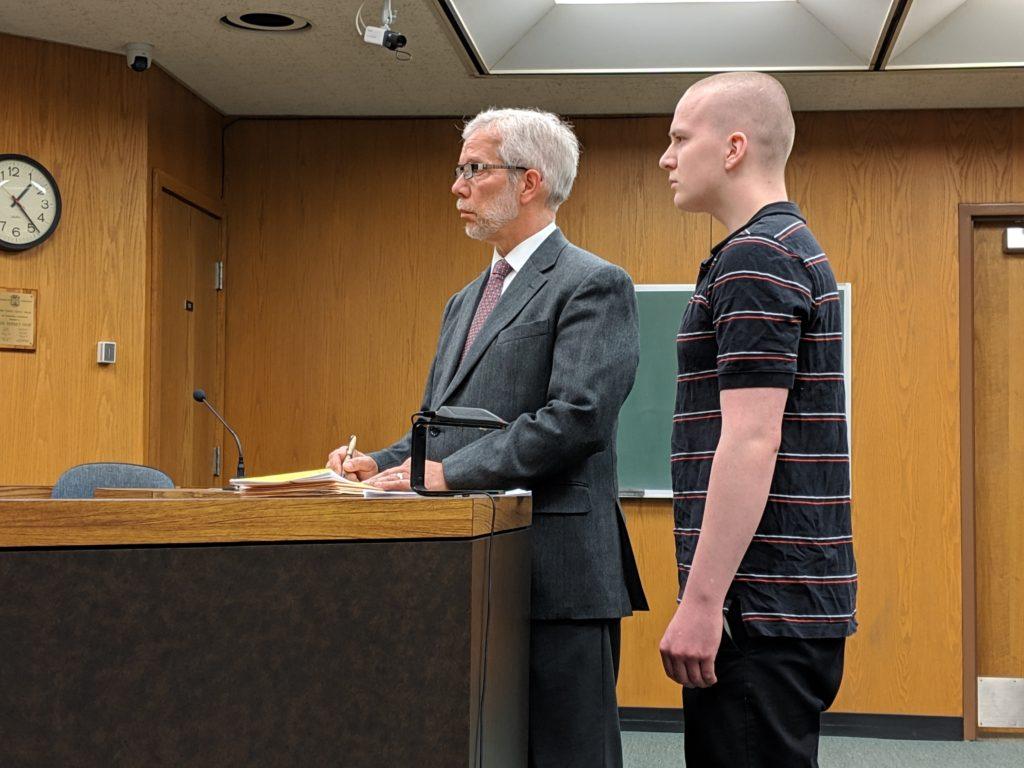 Following a probable cause conference Wednesday, the man accused of serial criminal sexual conduct on the campus of NMU and in the city of Marquette will appear in district court for a preliminary hearing next week.
Caleb Scott Anderson, 19, of Marquette faces seven counts of fourth-degree criminal sexual conduct.
Anderson was released from Marquette County Jail March 25 on a personal recognizance bond of $5,000.
On March 21, he was arrested on a warrant for an additional count of fourth-degree criminal sexual conduct after he was arraigned the same day upon six counts of fourth-degree criminal sexual conduct in the 96th District Court.
The six counts involved separate victims and took place in August 2018 and January, February and March in Marquette County, Judge Roger Kangas said at the arraignment.
Each of the six counts is a high-court misdemeanor punishable by up to two years in jail, a fine of not more than $500, or both.
According to a March 15 press release from Marquette County Prosecuting Attorney Matthew Wiese, Anderson allegedly would "run up to unsuspecting women, grab them on their buttocks against their will and run away."
Anderson's preliminary hearing is scheduled for 2 p.m. on April 17.