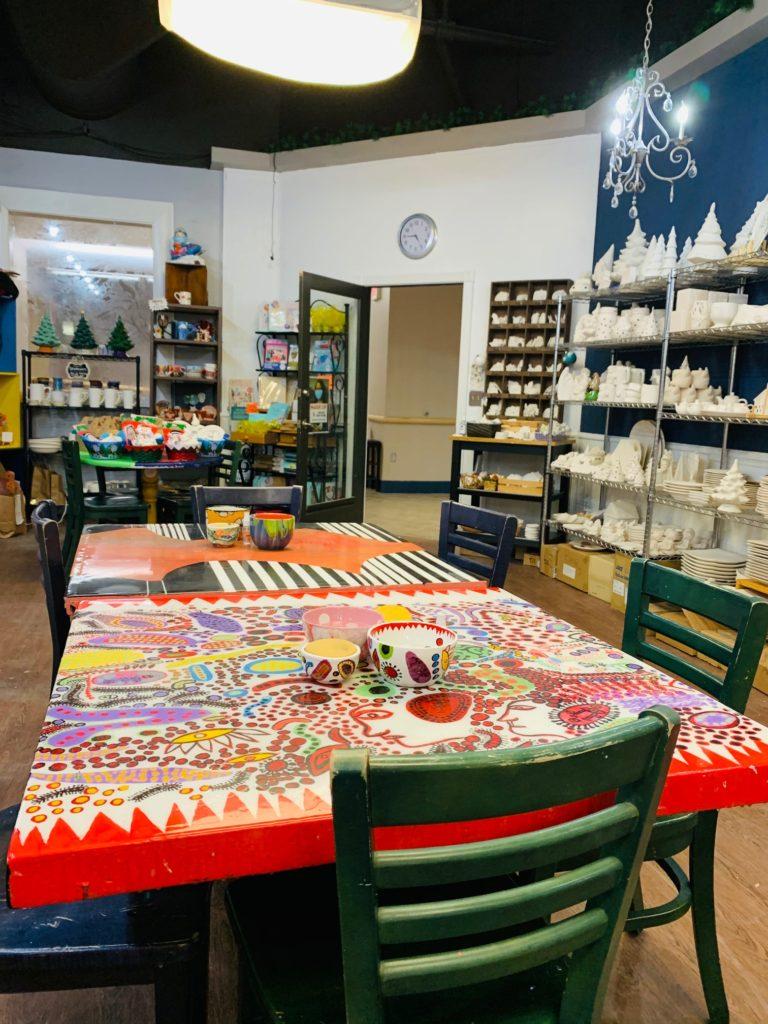 Whether you are the artistic type or just looking to have some fun, HOTplate has something for everyone. HOTplate has two different locations, one is home to HOTplate Pottery and the other is HOTplate Clayworks. Both locations are sister stores and offer plenty of activities for students and community members to participate in.
"HOTplate Pottery is a paint-your-own-pottery and DIY art studio, where you can come in and paint functional and fun pottery pieces, like mugs, bowls, figurines, etc and have them kiln-fired to be food-safe and durable artwork," Melissa Sprouse, business owner, said. "You can also create canvases, board art and fused glass artwork there."
If painting is not your style, however, HOTplate Clayworks offer a more messy hands-on approach that offers a community clay studio space for everyone to mess around with clay.
"We offer handbuilding projects as well as daily 'try-it' wheel sessions, where you can sign up for a 2-hour timeslot and get instruction on how to create using the pottery wheel," Sprouse said.
Every Friday, NMU students can get $2 off their pottery piece, fused glass project, canvas or board art. Those who are more interested in HOTplate Clayworks could find themselves potentially getting 10% off a wheel session. These sessions normally run around $40 plus tax or hand-building projects that started around $20 plus tax.
"At HOTplate Clayworks, we are also working with the [NMU] Art Department to implement an internship program for students interested in learning about how a community clay studio runs," Sprouse said. "We also participate in the off-campus work-study program for the fall and winter semesters."
For those interested in joining the HOTplate Pottery or Clayworks team, send in your resume to [email protected] and let them know you're interested in joining their team. If you're interested in a ceramics internship with HOTplate Clayworks, please contact Brian Kakas or Sprouse directly at [email protected]