NMU college dems sue state over voter laws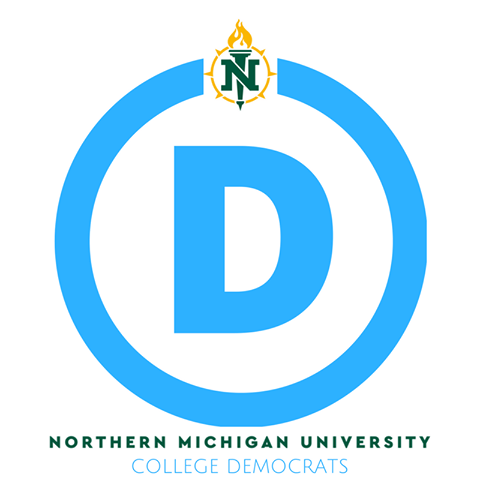 A federal lawsuit filed by a national law firm on behalf of NMU's chapter of College Democrats, in conjunction with the Michigan State University chapter, the University of Michigan chapter and the Michigan Federation of College Democrats over the constitutionality of two Michigan voter ID and registration laws will not affect the general election.
The suit initially called for a blocking of two laws, Michigan Public Act 118 and Michigan Compiled Laws 168.509t(2), which the organizations claim unconstitutionally limit a citizen's 26th Amendment right to vote, especially for young voters and students. As of Sept. 27, however, the complaint is delayed pending a status conference scheduled for January.
Public Act 118 requires matching addresses for voting registration cards and driver's licenses. The Michigan Compiled Laws statute requires first-time voters who register through a third party registration drive or by mail to vote in-person.
Together, the laws make "registration and voting unduly confusing and difficult" and "place nearly insurmountable barriers between many young voters and and their fundamental right to vote," according to the suit.
"The law is a bit ludicrous," said NMU College Democrats President Rebecka Miller. "It needs to be changed and I don't want to settle for anything less."
Filed by Perkins Coie LLP and MSU law professor Mark Totten, the complaint features claims from College Democrats avouching the laws can confuse young voters and deny them their right to vote.
"As a consequence, young voters in Michigan vote at very low rates: the difference between overall turnout and youth turnout is now larger in Michigan than in any other state," the complaint read.
The complaint names Secretary of State Ruth Johnson (R) as its primary defendant, along with Director of the Michigan Bureau of Elections Sally Williams. A spokesperson for Johnson, Fred Woodhams said the laws were litigated in federal court two decades ago.
"For more than 20 years, residents have been able to conveniently update their address for both driver's license and voting purposes," Woodhams said in an email to The North Wind.
"Separating a person's address for voting and licensing purposes would cause confusion and lead to different addresses for people who thought they had changed both."
Miller said the first-time in-person requirement uniquely impacts NMU students because of the distance separating them from their homes.
"Some people have to drive over eight hours to get home, and if you can't get back then what, you're not going to vote?" Miller said.
According to university enrollment reports, over 2,766 in-state students are not from the U.P.
She also added that having to register at least 30 days in advance also puts students at a disadvantage.
"Voting is a fundamental right in any Democracy, and no voting-age adult should be discouraged or deprived of that right," said Rep. Sara Cambensy (D) in a statement to The North Wind. "I'm optimistic about the energy I'm seeing on this issue, and I'm excited to advocate for reforms that protect voting rights, improve accessibility, incorporate new technology and safeguard the integrity of our system. It's time for the state to modernize voter registration and security, while making it easier—not harder—for people to cast their ballot."
As Secretary of State the last eight years, Johnson has sent a mobile office to college campuses across the state each election cycle to answer questions and register voters at their preferred addresses, Woodhams said.
"College students can easily change their address to one on or near campus at their city, township or county clerk's office as well as at any Secretary of State office," he said.
A mobile office on campus on Sept. 19 registered nearly 200 students, according to ASNMU President Cody Mayer. The NMU College Democrats sponsored a voter registration drive on Sept. 25, and registered 75 students, Miller said.
Michigan residents must register to vote by Oct. 9 to participate in the general
election.