Bashing English majors hurts creativity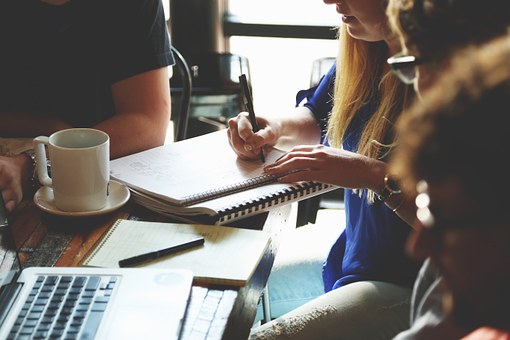 Choosing a major in college is easily one of the most stressful experiences that a young adult can face. Personally, I spent two years in nursing school before leaving and deciding to pursue a degree in political science and a minor in English.
This is quite possibly the most indirect route to a career in global affairs. However, I learned compassion and how to care for society's most vulnerable population, in a political philosophy course. This is where I realized I could still fight for human dignity, rights and protection, but through a different avenue of academics. I knew what I was giving up, which was essentially a promised career that would have a position waiting for me once I was qualified.
Modern technological advancements promise careers in science, technology, engineering and mathematics, otherwise known as STEM and offer unlimited opportunities in ever-evolving companies. Numbers are not for everyone, and when your path starts aiming toward the liberal arts, you are aware that you cannot just have hope. There has to be some semblance of assurance that you've got enough talent to guarantee yourself a paying job one day.
Writing can be a painfully beautiful experience, it provides an artistic outlet that transports, informs or validates readers. I am an avid reader, devouring essentially whatever I can get my hands on in my rarified free time. I love to listen to spoken words, podcasts and poetry. I also love to write. I love academic writing, where I am able to take complex academic theories and break them down, making them accessible to whoever wishes to learn.
Recently, I have found that I love writing satirical articles that allow me to use my humor and observance of the human experience to good use. I fell into writing for the North Wind, the current editor-in-chief pulled me into the office, put an Associated Press Stylebook in my hand and sent me on my way to an interview. Through this atmosphere of writing, I have found so much self-worth, and have been able to grow in my thoughts.
Recently I had someone tell me that the job prospects for English majors were bleak. Their concerns outlined a severely competitive atmosphere, a decrease in profit from print and the increased accessibility of self-publishing. Competitive atmospheres in literature are no joke.
There are some amazing writers and the unique part about writing is that everyone is able to appreciate it differently. It's not like an equation, where there is a right or wrong; someone could write a poem that is absolutely grammatically correct and structured perfectly but people could still hate it.
Companies like Amazon have made self-publishing entirely possible which enables people who may not have the means to hire a publisher to still share their ideas and content. The mass publishing of books means that what you write has to stand out, or what you write is geared towards a niche following, and possibly that you are not writing to become the next Ernest Hemingway, but that you simply want to share your ideas.
As students, there has to be given time to grow in one's own writing style so that path can be forged naturally without the lingering pressure to create something so profound that you outsell "Moby Dick."
STEM majors aren't being told that they need to create new mathematical equations that should change the world. They are given time to learn and grow in their field so that when they finish their degree they feel comfortable enough to start creating. This must be true for the arts as well. Believe in your ability to create something profound, even if the audience is just you.
Here's the frustrating thing: people need to read. No matter what the platform may be, people have the desire to read. We are constantly consuming information, and no matter how it is distributed, there are people who are interested. What interests some might not interest others and that is why having a diverse group of writers in varying opinions and experiences is so important.
Take your time to grow as a writer, reader, and artist. Understand that your work is just as valid and important as the work that makes rockets go up into space.