NMU gears up for week of fun with Homecoming 2021
Northern Michigan University gears up to host yet another year of Homecoming events. This year, while still practicing safety protocols to accommodate COVID-19, those participating will notice more in-person events once again.
While the events will be held in person, all NMU COVID-19 safety protocols will still be mandatory. This means when indoors those participating will be required to wear face masks properly, in order to keep everyone safe.
This year's homecoming kicked off with the annual Dead River Games on Sunday, Sept. 26 at Clark Lambros Park as part of The Northern Games put on by the Center for Student Enrichment.
Dead River Games consisted of a series of relay races and was open for residence halls, club sports teams and student organizations to compete in.
Abigail Stelter, special events coordinator at the Center for Student Enrichment and junior hospitality and tourism major, said that it is unknown as to how turnout will be due to COVID-19 and last year's turnout but is excited for the week.
"So a lot of the knowledge of the big events kind of disappeared last year because the majority of students do not know what they are signing up for right now, which is hurting us," Stelter said. "But also, the idea of, 'I want to be involved in events again' is also really helping us."
Other events as part of The Northern Games for homecoming involve the Sidewalk Chalk Competition, Pre-Parade Party, Homecoming Parade, Tailgating Party and the NMU Football vs. Wayne State game.
"Each of the events are kind of inspired by the Olympics and for the homecoming parade. Each of the golf carts are to be decorated according to something to do with the Olympics," Stelter said. "So although it is the same events that occur annually, or that are traditions, there is a little different spin on that each year."
Going into the weekend, the Lydia M. Olson Library will be hosting two events that are open to everyone, no matter how young or old.
Bagels & Books Storytime & Crafts will be the first event hosted by the library on Saturday. The event will take place from 9:30-10:30 a.m. in the library.
According to the event's information tab on the Homecoming webpage, Wildcat Willy and NMU students from the McNair Scholars program and Students' Art Gallery will lead family-friendly storytime, games and crafts.
"So this will be our first year involving the Students' Art Gallery and having them involved in the craft activities," Leslie Warren, dean of library and instructional support, said. "The Students' Art Gallery has only been in the library for a couple of years and so we are excited that they are partnering with us and they will be part of our celebration."
Right after the Bagels & Books  Storytime & Crafts event, Mylan Murphy, NMU alumni, will read his children's book, "It Only Takes 1" as part of the Read Wild, Live Wild event.
"He [Murphy] is an entrepreneur and motivational speaker. He is also on Northern's alumni board," Warren said. "So we are excited to have him come into town and work with kids through the library."
The Read Wild, Live Wild event will be held from 10:30-11:30 a.m. and those attending can expect a visit from Wildcat Willie and have some treats and surprises from the athletic department.
"In the past, we have worked with a couple of the athletic teams. A few years ago, the women's volleyball team was here and one year we had the men's basketball team," Warren said. "So this year, I am excited that we will be incorporating students who are not athletes, but they have a different sort of unified group and in different celebration for us."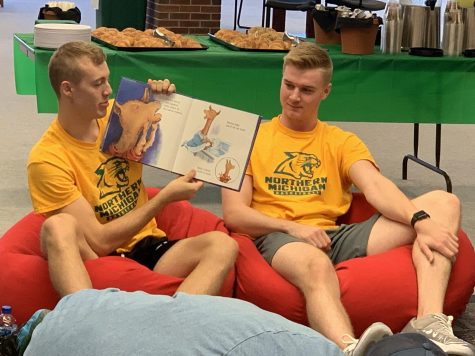 Those interested in learning more about campus and Marquette can find tours on the weekend.
Both Admissions and the U.P. Heritage Center will be hosting campus tours for students, family, alumni and community.
"Alumni will be given a 1-hour campus tour from a current student to hear and see the day-in-the-life of an NMU student in 2021," Kate Hooper, senior assistant director of admissions, said. "Alumni will go through the Northern Center, walk through campus to the academic mall, see Jamrich, Harden and Weston Hall, and then view the Lodge and the Quad."
The walking tours will be held both on Friday and Saturday. Friday times will be 10-11 a.m. and 1-2 p.m. with Saturday having one walking tour from 12-1 p.m.
For those looking to explore the history both on and off campus, Dan Truckey, director and curator for U.P. Heritage Center, will host the Campus and Marquette Bus Tour event from 3-4:30 p.m. on Friday.
"So many alumni who visit campus are amazed at how much campus has changed in the last 30-40 years. Many want to know what those changes are, why and what is left. That goes for the town of Marquette as well," Truckey said. "So the point of the bus tour is to fill in some of the blanks for the alumni. For students, I think it would give them a greater appreciation of Northern's history and Marquette as well."
In addition to the bus tour, the U.P. Heritage Center also has an event on Saturday for everyone.
The Michigan-made documentary, Put Your Hand on the Line, is about the 1975 NMU championship football team. The documentary will feature interviews with Steve Mariucci, Rich Eisen, Tom Izzo and more.
Put Your Hand on the Line will be shown from 11-12 p.m. on Saturday, Oct. 2, in Jamrich room 1100.
The Alumni Association will be bringing a community favorite back this year, this time both virtual and in person.
The Wildcat Fun Run, a 5k race, will be held in person from 8-10 a.m. on Saturday, Oct. 2. Check in will start at 8 a.m. with the race beginning at 8:30.
"This is a Wildcat tradition that we are bringing back," Kylie Bunting, digital engagement architect for Alumni Relations, said. "In-person participants get to explore campus in a fun way and virtual participants get to show their Wildcat pride from afar."
While events and activities are continuing to adapt with COVID-19 to keep everyone safe, those who are not comfortable going into a big crowd can still participate by doing the virtual race.
"Virtual participants have two weeks to complete the 5K (between Saturday, Sept, 25 and Saturday, Oct. 9)," Bunting said. "We invite them to send us a photo at [email protected] once they complete the race and we will share on our social media channels, as well as enter them in a drawing to win an alumni swag bag."
Tickets are on sale now through NMU ticketing. Student tickets will be $15 and will also receive a Wildcat Fun Run t-shirt with NMU alumni, parents, friends and community tickets being $25.
A portion of the Wildcat Fun Run revenue will go towards the NMU Food Pantry.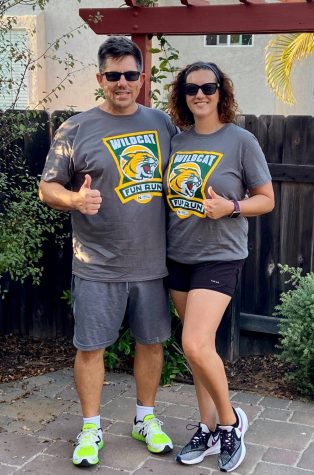 The Northern Games schedule can be found on the Student Enrichment Homecoming webpage while the Friday and Saturday homecoming schedule can be found on the NMU Homecoming webpage.
Registration information for events can be found under the information tab of each event on the NMU Homecoming schedule webpage.