Coffee hour explores career opportunities in native communities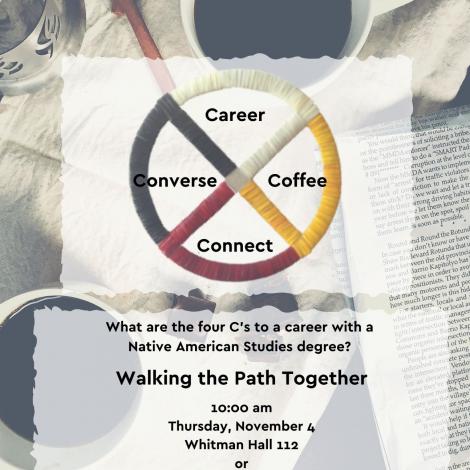 Students with an interest in aiding Native Communities are invited for coffee and conversation during the "4 C's Coffee Hour" event, held by Walking the Path Together. The event will take place at 10 a.m. on Nov. 4 in 112 Whitman Hall.
Walking the Path Together is a program in the NMU Social Work Department "designed to reduce barriers to hiring and maintaining staff in tribally run victim services programs in the Upper Peninsula," according to an NMU press release.
The event will be put on in collaboration with the Center for Native American Studies, and is organized by CNAS professor Amber Morseau.
Individuals in Native Communities are at great risk for becoming victims of violence or abuse. According to the National Institute of Justice (NIOJ), "More than four in five American Indian and Alaska Native adults (83 percent) have experienced some form of violence in their lifetime."
The need for social workers to aid victims in these communities is therefore high. 
"American Indian and Alaska Native female victims are more likely to need services, but they are less likely to have access to those services," according to NIOJ.