NMU Orchestra ends semester with final concert with guest artist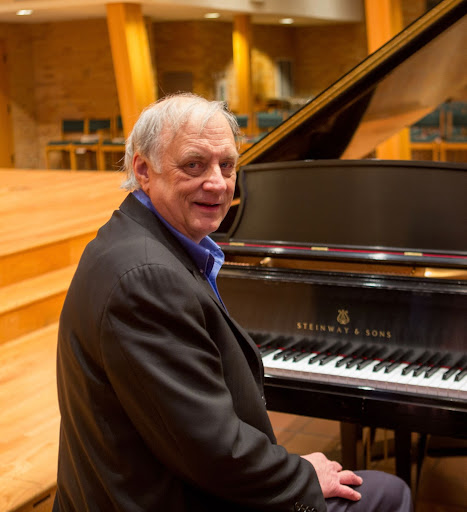 The NMU Orchestra is presenting its final concert of the semester featuring guest artist Craig Randal Johnson. The free concert will take place at Reynolds Recital Hall on Tuesday, April 19 at 7:30 p.m. Johnson will perform the "Piano Concerto in A Minor" by Edvard Grieg.
"I think anyone going will find that they know something about this music even if they have never heard it before. There are elements in the piano concerto that relate to many types of music. It may be cloaked in a much more structured and sophisticated form but it is still quite readily accessible to the listener," Johnson said.
In addition to the Piano Concerto, the orchestra conducted by Dr. Barbara Ryhneer will perform "Adagietto" from Symphony No. 5 by Gustav Mahler, and "March to the Scaffold" from Symphonie Fantastique by Hector Berlioz.
These two pieces complement each other really well, Rhyneer said. The "Adagietto" is slower and more romantic whereas the "March to the Scaffold" is more fast-paced and serious. The story behind the "March to the Scaffold" was a primary reason behind her decision to include it.
The piece "March to the Scaffold" tells a story of a lovesick artist who poisons himself with opium in the fourth movement of Berlioz's Symphonie Fantastique. During the course of this musical hallucination, he dreams he has killed his beloved and is marched to his execution.
"People talk about culture a lot and I don't think they understand what that means. You have to pay a lot of money to see these things in the big city," Rhyneer said. "What this concert gives is a chance to be transported in your own body and mind to places you have never been. Every person I talk to that has never been to an orchestra concert before that attends has been amazed."  
The performance takes the place of an exam for students in the music program. violinist in the orchestra, Jaymes Winn says performance is more exciting than a typical pen-to-paper exam.
"I am a music major. This is what I am studying and want to do for the rest of my life. Being able to see the fruits of my labor and perform to the best of my ability is something I love," Winn said.
Winn hopes that students and community members who attend will be able to approach their own emotions through the music being performed.
"I find that when I go to a concert it is a huge process of emotions. Your whole life flashes before your eyes and you experience all of these things that are hiding under the surface as you go through the day," Rhyneer said.
In addition to being performed live, the concert will also be live-streamed from the Department of Music YouTube.