Since many Northern Michigan University residents live off of their dining plans and eat three meals a day in one place, it's important for them to get the best out of their food. NMU's dining services staff decided to seek feedback from students with a chat at Northern Lights Dining (NLD) on Sept. 26. The conversation was hosted by Paul Schoonveld, director of dining services.
Students were given the chance to voice their opinions on daily meals and recipes while faculty members listened and responded. They also mentioned factors like pay wages for student workers, later hours, self-serve options and safety hazards.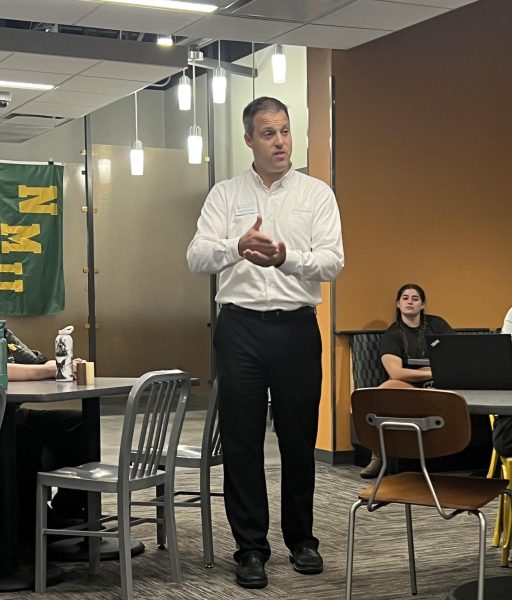 According to NLD staff, student employees are the backbone of NMU dining services. The struggle to keep stations like Melted and Stack and Soup open is mainly caused by lack of staffing. Student workers, like former 4-year employee Catherine Sanford, has first hand experience when it comes to these issues and many believe that it's due to their unlivable pay wages at just $12.00 an hour. 
"In my experience, the dining hall has always had a disconnect between the intention of the facility and reality," Sanford said. "Dining has done a great job of increasing student wages, but that's going to continue to be the number one reason why students quit. Right now, students have very little incentive to work for a place where starting wages are two to three dollars less than other jobs on campus."
Story continues below advertisement
For students with meal plans, their main concerns continue to be meal variety, take-away options and overall quality of the food. Students in Spooner Hall created a list of issues to present to dining staff. One issue for Helen Bienek, president of Spooner Hall, was the distance she and others had to walk to get to NLD. She delivered her points, along with others that her hall thought of in the meeting she held nights prior. 
"I think NLD has a long way to go. My main concern is the lack of quality food, and that there are no take-out options," Bienek said. "Spooner Hall is far away from the dining hall; it's a one mile walk there and back. It's hard to budget time to sit down and eat before classes. It would be a lot easier for everyone living at Spooner Hall if there was some sort of grab-and-go option to take back to the building with us."
Other points brought up by students included the issues of environmentally-friendly cutlery, portion sizes, vegetarian options and health code violations. Many were upset by hair and mold they have found in their food, as well as the lack of high-protein and dairy-free options. NLD staff claimed to be completely transparent as they justified these issues and conducted polls that sought resolution.