Talks on race, history and politics mesh with Black History Month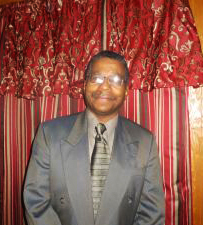 Public lectures on race, American history and the criminal justice system will take place on campus during the last two weeks of February as part of, President Trump proclaimed, African American History Month observance.
Carter Wilson, political science department head, will present two lectures in the Jamrich Hall auditorium. Both discussions will be held at 5 p.m. to 6:30 p.m. in 1322 Jamrich. In the first lecture, titled "The Myth of American Exceptionalism" on Thursday, Feb. 16, Wilson will discuss how progressive intellectual tradition led to social improvements, whereas the reactionary tradition promoted social inequality and oppression.
"I take historical perspective, and basically the whole theme of my talk is that American political culture has never been homogeneous and the whole concept of American Exceptionalism presupposes a more homogeneous political culture," Wilson said.
He will use the concept of American Exceptionalism to explain why people have strong opposition and reactions to what many others consider progressive movements like a national health care system and social welfare programs.
"It tends to be inconsistent with this notion of 'limited government' and this aversion for centralized governmental powers," Wilson added.
American exceptionalism can be defined as a strong cultural commitment to individualism and limited government that resulted from America's independence from a British monarch. Using this notion, Wilson will explore broad historical concepts that also apply to contemporary politics.
There has been progressive tradition that has produced many moments of government expansion in key eras of American history using the ideologies of Thomas Paine and William Manning. Wilson argues there is little difference between the ideals of Manning and Paine and the ideas of Bernie Sanders. He also argues that race and racialized thinking have played a much more reactionary role in history than the concept of American exceptionalism would have the general public believe.
In the second lecture, "Is the U.S. Criminal Justice System Racist?" on Thursday, Feb. 23 Wilson will review the scholarly literature on race and the justice system and see what conclusion is drawn by the audience based on the provided data.
"We're in denial. We incarcerate a larger percentage of our minority population than any other country in the world. We have the highest incarceration rate—unmatched."
Wilson said he hopes the audience walks away with a better understanding of the problems in the criminal justice system and that they will "lift the veil" of delusion and denial to become more aware of the issues.
"Maybe by having a better understanding of these issues, we can help resolve some of them," Wilson said. "And it shouldn't be about political fights and ideological disputes. It needs to be about 'let's look at the facts' and 'let's put our emotions aside.'"