Walt Kyle's career in hockey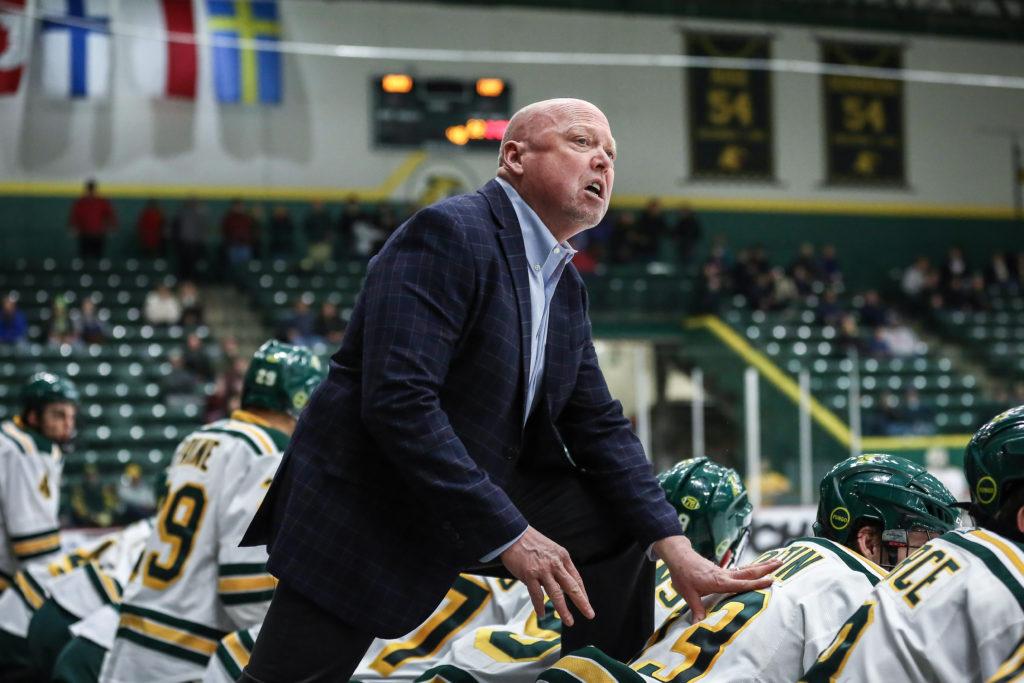 On Friday, March 10 the NMU Athletics department announced they would not be renewing hockey head coach Walt Kyle's contract.
Athletic Director Forrest Karr said the decision came from reviewing the season.
"After evaluating the year, we felt it was in the best interest of the program to go in a different direction," Karr said, adding that a national search will be conducted for the next head coach.
Kyle is an alumnus of NMU and held the head coach position since June of 2002 when he became only the second person to hold the title of Wildcat head coach.
Regardless of not extending his contract, Karr still has good things to say about Kyle.
"Walt has played a major role in the most significant moments in Northern Michigan hockey history," Karr said. "I enjoyed working with him, and I am thankful that he always supported every program in the department. I appreciate his work and dedication to the hockey program and wish him well in all future endeavors."
Kyle played two seasons for the Wildcats after he transferred from Boston College, and was named captain of the team his senior year. He recorded 90 points at NMU with 31 goals and 59 assists. His senior year the team also advanced to the NCAA Frozen Four.
After graduating with a degree physical education the spring of 1981, Kyle immediately took a position of graduate assistant coach under the first Wildcat head coach Rick Comley. Kyle was promoted to assistant coach in 1982, a position he held until 1992.
Kyle was the top assistant coach for the 1991 Wildcat team that won the NCAA Division I National Championship.
He continued his coaching career as assistant coach for the National Hockey League teams the Anaheim Ducks and the New York Rangers. He also was the assistant coach for Team USA in 1994.
Kyle made his return to NMU hockey in 2002 where he has been head coach for 15 years.
During his career as head coach he racked up a 265-263-68 record, coached six 20-win seasons and a 2010 NCAA Tournament appearance. He also coached multiple players that went on to make appearances in the NHL.