NMU spreads sexual assault awareness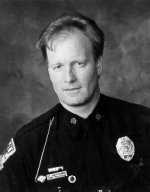 A week of events and activities intended to spread awareness about sexual assault on college campuses will take place the first week of April at NMU.
The Week of Action for the "It's On Us" campaign is put on by the Health Promotion Society and is working in collaboration with the Northern Michigan University Athletics Department, Housing and Residence Life, Public Safety,  the Health Promotions Office, Women for Women and others.
The free event will kick off with a table in Jamrich from 10 a.m. to 3 p.m. on Monday where people will be able sign a pledge. There will be more tables located around Jamrich throughout the week.
There will also be contest throughout the week and prizes ranging from car stickers to a free parking pass for next fall,  Megan McCormick, president of the Health Promotion Society and senior education major said.
"The whole purpose of it is to raise awareness and to show people they can have a stand in it and prevent this from happening," McCormick said.
Promoters of the event will also look at what is currently happening on NMU's campus and what students, faculty and staff want to see happen, McCormick said. Each of the days in the Week of Action have their own specific theme.
On Monday evening there will be a showing of "Hunting Ground"— a  documentary about sexual assault on campuses  in the Jamrich Hall Auditorium.
Tuesday will be about affirmative consent. There will be a paper that people can write different ways to ask for consent as well as information on NMU's affirmative consent policy.
Wednesday will be about bystander intervention where Public Safety will take part as well as information about G.R.O.W.L—which stands for Get involved, Reach out and recruit, Open communication, Weigh the risk and Leap into action and is NMU's acronym for sexual assault awareness, McCormick said.
On Thursday, the table(s) will present resources for survivors of sexual assault as well as how to get involved in clubs and organizations. McCormick said there will be a panel discussion at 7 p.m. in 1100 Jamrich  that will feature people on Northern's campus doing things to educate on the prevention of sexual assault.
Don Peterman, crime prevention and community policing specialist, will be at the booth on Thursday and at the discussion panel.
"I think a lot of times with sexual assault people are like 'I don't have to be involved,'" Peterman said. "We all need to take a role in this intervention piece and standing up for others."
In closing, at 8 p.m. on Friday Women for Women will host a discussion titled, "Hear Us Roar" in 1100 Jamrich. The theme is supporting survivors and hearing them share their stories. McCormick said slam poet Lauren Zuniga will also be at the event.
"It's easy to not think about this, especially if you've never been affected by it. I'm hoping it will really shine a light on the fact that this is a pervasive problem on all campuses, not just Northern's," McCormick said.
For more information about the "It's On Us" campaign, visit the Week of Action website at www.meganmmccormick.wixsite.com/weekofaction or the event can be found via Facebook.