Waterparks dares to step out of punk genre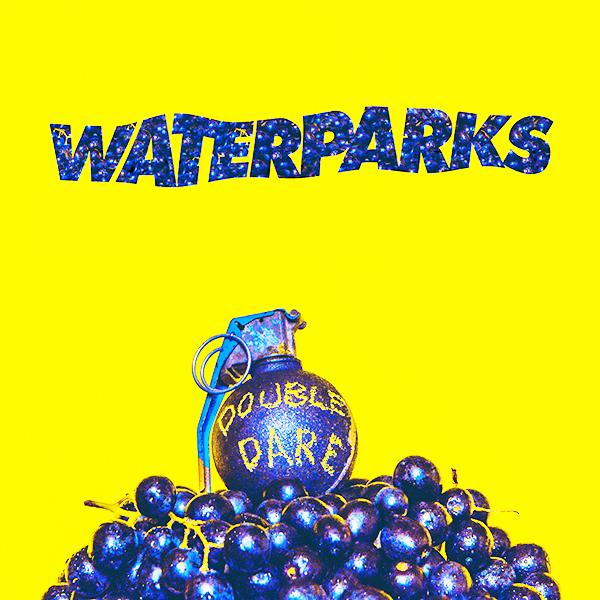 New age pop-punk band Waterparks has released their debut album "DOUBLE DARE" in which the trio works to mirror influences from other genres of Electronic Dance Music while working to carry soft alternative rock tones throughout their tracks. With only a handful of EPs and now a single full-length album under their belts, the three set a tone that is more diverse in its experimentation between many genres.
Though the band bleeds characteristics of many genres of music, they are mostly classified within the realm of pop-punk. Enthusiastic Generation X bands like Waterparks are attempting to redefine their music using old flavors and new techniques and change the genre of pop punk as a whole, as it makes its way back into the mainstream music scene.
With help from the Madden brothers, who are better known for founding the band "Good Charlotte," this Houston trio composed of guitarist and lead vocalist Awsten Knight, guitarist and backing vocalist Geoff Wigington and drummer Otto Wood who have exposed a more fun and upbeat side of pop punk with tracks like "Royal," "Take Her To the Moon," "Dizzy" and "Little Violence."
These tracks echo the sound Good Charlotte is known for. This sound showcases just how important influences from an older, more experienced band can impact the forefront of the pop-punk music scene as it reshapes itself to accommodate a new generation of listeners.
This generation craves bands that are willing to exceed the parameters the genre currently stands for. Waterparks does just that.
Songs like "Hawaii (Stay Awake)," "Palm Island,"  "I'll Be Around" and "Gloom Boys" take on a more EDM-style punk. The tracks echo more energetic and melodic tones that are comprised of some computer generated sounds that add layers to the songs that are already charismatic and full of heart. These songs offer listeners a chance to cut loose and dance to some cross genre tunes.
The lead single titled "Stupid for You" is a love song following a memorable narrative that discusses a number of stereotypes, but doesn't truly showcase the talent behind this group. Regardless the track is far too catchy and upbeat, leaving listeners wanting to hear it on a loop.
Some may wonder if tracks like "Powerless" and "21 Questions" fit within the album's collective narrative. These songs are fast-moving and exude a tempo not fit for the slow nature of this that is stacked near the end of this record. Though these two tracks do offer a chance for listeners to step back and enjoy the change of pace, even if it's only offered in two songs.
Fans of the earlier EPs in 2012 titled "Black Light" and "Airplane Conversations" showed a much heavier sound that leaned more towards the punk side of this band's musical spectrum. It's clear that the group is still working to fine-tune their overall sound. Some of this experimentation, in moments throughout "DOUBLE DARE," can sound a bit messy or as if the band is playing it safe.
The lyrics of this album touch on topics regarding the innocence of youth, young love and a desire to discover new things. The effort that was demonstrated here can be appreciated as Waterparks fan base continues to grow.
Though the album was released late last year, "DOUBLE DARE" will bloom and flourish the most in the coming summer months. Waterparks may have a lot of growing left to do as a band but they are sure to be your new favorite discovery this summer.