New major for a growing industry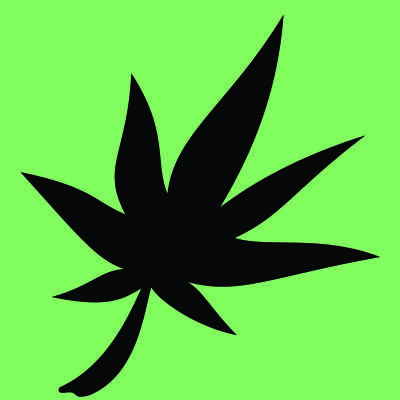 NMU is blazing the national trail for medicinal plant research as the first public university in the U.S. to offer medicinal plant chemistry as a four-year undergraduate degree program. Thanks to collaborative efforts between Brandon Canfield and Lesley Williams-Putman, associate professors within the chemistry department, this is the first semester that the major has been introduced to students.
"There's nothing else like this in the world," Canfield said. "We're the first, and we're really excited about that." The new major is exclusive to NMU because it combines the advanced biochemical study and specialized analysis of natural products with entrepreneurial preparation. Students will have the choice to explore a specific area of study through the program's bio-analytical track or entrepreneurial track.
"All kinds of opportunities are out there for students in this field, but the cannabis industry is getting the most attention right now because of recent policy changes," Putman said.
Although the program was inspired by newly legalized cannabis markets, its purpose won't be to grow and examine marijuana on campus. Canfield said the major was primarily conceived to meet a need in the medicinal plant industry and to move toward standardized methods of testing.
"This [major] applies to all ranges of medicinal plants," Canfield said. "If a compound in any plant is related to some biological effect, we're interested in how to measure it; how to get it out of there; how to measure it if it's taken out and put into other products; and how does it change if it's put into other products.
"While some of our graduate majors will go get a job in a lab, others will be ready to open up their own lab, their own growing operation or their own dispensary, and have the knowledge and the skills to do the analysis in-house," Canfield explained.
The first course of the program opens for registration in the winter semester and will assemble incoming freshmen with students at other levels in the major into a seminar-style course. As students progress through the program, courses in elemental plant chemistry will be replaced by more advanced concepts and medicinal research.
A former biology major, sophomore Josie Mollohan plans to assist in the harvest of local medicinal mushrooms in her first semester as a medicinal plant chemistry major. "I'm interested in researching these plants because students could revolutionize their use and improve the quality of life for many people," Mollohan said. The subject of medicinal plant chemistry is rather controversial, but I'm very proud and excited that NMU is expanding its majors into fields that are relevant and growing— no pun intended."