All university sports warrant support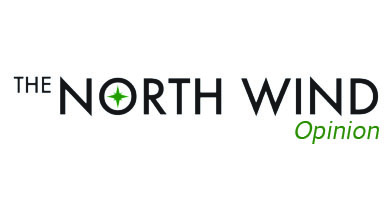 Since coming to Northern Michigan University in 2014, I've seen our Wildcat football team give up three games to our apparent archrivals, the Michigan Tech Huskies, who have bested us 12 out of the 15 times we've played them since the first Miner's Cup in 2002.
Last fall, the football team took Michigan Tech all the way to overtime only to have the Huskies slip away with the win, notching their seventh consecutive Miner's Cup victory over the Wildcats.
"[The football team] played their heart out today and did enough to win. And somehow, it just didn't go our way again," former head coach Chris Ostrowsky solemnly said at the press conference after falling to Tech. "I'm heartbroken. No one is happy but we will regroup tomorrow and play week 11."
When we think of college athletics, the first thing that comes to mind to most is football. Being packed into a student section, high on school spirit, spilling beer on myself as the crowd erupts with cheers and shouts as our receiver approaches the end zone, yards from scoring the game-winning touchdown is what I dreamt about in high school.
But since coming to NMU, I've yet to witness a winning season—from the football team, that is. Just because our football team doesn't perform as strongly, doesn't mean we should neglect to support other sports.
Since I started covering NMU athletics as part of The North Wind the winter semester of my sophomore year, I've talked to nearly every varsity sport Northern has to offer. There are a lot of teams and athletes at Northern that are worth getting excited for.
The first week of classes I interviewed head coach of the volleyball team Mike Lozier for a preview to their season.
At the end of the chat, I asked him if their was anything he wanted to add that I missed. He looked at me and said: "Please tell fans to come and support."
Lozier went on to explain that one effect of having many young, new coaches is that they come in and want to change and improve some aspects of the department and one thing he wanted to work toward was having a reliable student section.
As someone who has followed Wildcat sports for a few semesters, I've found that their are many squads that are underestimated by students.
Right now our volleyball team is rocking a 5-game win streak with an overall record of 9-2. And they just beat Tech last Tuesday. 
I've only covered volleyball a few times and don't know too much about the sport. But in this humble sports editor's opinion, we seem to have a talented group this year that is exciting to watch and they are just one example of a winning Wildcat program.
Last week, Cross Country senior Kameron Burmeister was named GLIAC Women's Runner of the Week after coming in fourth place among Division I in a field of 163 at the Wisconsin-Parkside Godfrey invitational.
To freshmen especially: keep in mind there is more to college athletics than just football. Going forward in the fall semester, try to make it to a soccer game while there are still home games and it's nice out; watch out for volleyball, they're having a strong season and Tech, always and forever, sucks.