Traveling enriches the soul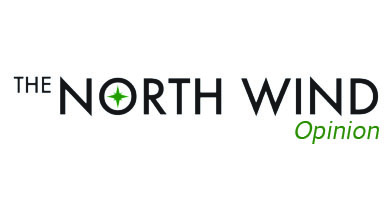 Of all the experiences I've had at NMU, the most unforgettable were participating in study abroad programs. I've done two of them: a month long trip to Vienna in the summer of 2014 and a year-long exchange program at Oldenburg University. From my time on both trips, I've learned that study abroad, more than anything else, is what you make of it.
For the longest time I thought that studying abroad was something beyond my reach. I believed that it was something reserved for superhuman students with 4.0 GPAs and impressive extracurricular backgrounds.
The idea of it mystified me. But, I love traveling, and exploring new places appealed to me, so I attended an interest meeting in 2014 about going to Vienna that summer. To my shock, I learned that pretty much anyone who applied was eligible for the trip. Given an opportunity to fulfill a longtime wish of mine, I signed up.
I'd like to say that the entire thing was some grand experience where I "found myself."
However, if I learned anything during that trip, it was just how unprepared I was for an
experience like that.
Social anxiety and I became best friends in Vienna. But despite the social awkwardness, getting lost in strange cities and a desperate race to catch the last train out of Bratislava, I had a lot of fun.
Sadly, however, the stay in Vienna was only a month long and before I knew it, I was on my way back to the states. As I left, I couldn't shake the feeling that if I had more control over what I wanted to do in my foreign study experience, then I would have a much better time during it.
A year passed, and the itch to go abroad again for a longer period grew. This time, I decided that I would push my graduation back another year and do a foreign exchange program in Germany. Not only would it be an excellent capstone to my German, history double major, but I would have far more flexibility in how I chose to experience it than with a faculty led program. I soon found out that an exchange program is very different from the faculty-led program that I had previously participated in.
Faculty led programs are, by design, very structured. Our days in Vienna consisted of going to German classes in the morning, eating lunch and touring the city. This was of course punctuated by trips to Prague, Bratislava and Hungary. The exchange program, however, was completely different from a structured routine.
From the outset, I found myself largely on my own. Though I did have assistance from "exchange buddies" that the local university provided, my trip essentially became a crash course on how to live in another country. I had much to do: set up insurance, open a bank account and submit residence permits.  The legal formalities, compounded by the inherent strain of living in another country, were quite stressful, yet educational. Soon after, I was able to arrange and execute my own excursions and adventures in Europe. It was truly a liberating feeling.
As my time here at Northern draws to an end, I feel more confident that I can handle the challenges that an increasingly global world has to offer. Studying abroad, like any good adventure, can be difficult, stressful and at times rather messy. Yet, you learn so much doing it, not just about the world, but about yourself. If you ever have the opportunity to go abroad, I highly recommend that you do.