Raging about love: Rapper Lil Uzi Vert mixes partying, heartbreak and rumors of Satanism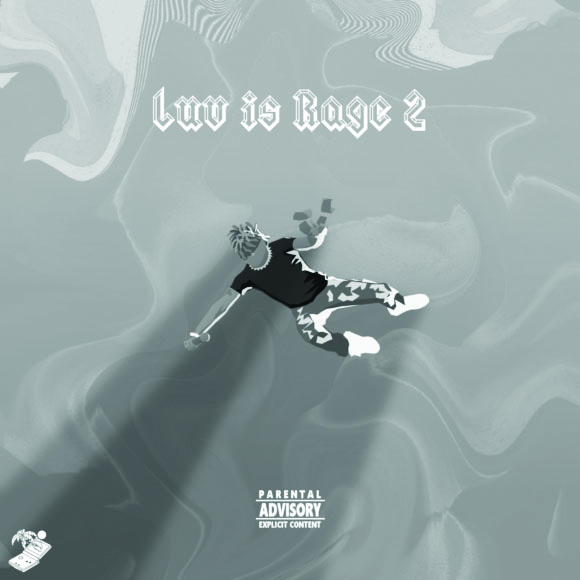 After much anticipation and internet-fueled buzz, Philadelphia rapper Lil Uzi Vert, whose real name is Symere Woods, released the follow-up to his breakout mix- tape "Luv is Rage" with "Luv is Rage 2." Vert ended 2016 being featured on the massive single, "Bad and Boujee." Keeping the momentum rolling, he released the lead single of "Luv is Rage 2" this March, smash hit "XO Tour Lif3," which has become three- time platinum since its release.


Some have accused Vert of supporting Satanism, their suspicions fueled by repeating "Lil Uzi Vert" quickly until it begins to sound like Lucifer, Vert's upside-down crosses and his collaboration with Marilyn Manson, the "Antichrist Superstar" himself. Vert, who seems
untroubled about these rumors goes as far as to mock the idea by naming a track "444+222" (pause to do the math), although the song itself has nothing to do with anything close to Satanism.
What Vert lacks in lyrical complexity, he gains in spirit and energy. His nonchalant delivery has a rhythmic bounce that pops out of the speakers when turned on high volume. His instrumentals are shoulder shrugging anthems that are orchestrated to make people move and it's nearly impossible to listen without bobbing your head or tapping your foot.
The album contains two features, one by Pharrell Williams and the other from The Weeknd. The Pharrell feature "Neon Guts" is a stand out; it's a colorful and vibrant tune with a relaxed melody behind it. While that track is memorable, the same is not the case with the song featuring
The Weeknd, "Unfazed", as it becomes stale with its one-word chorus.
The instrumentals, credited to Don Cannon, Wonda Girl, TM88, Metro Boomin and Maaly Raw among others, are what leave a lasting impression far above the lyrics.
The track "Feeling's Mutual," produced by Wonda Girl, has a carousel sample that gives the song a youthful touch that flirts with Vert's energy wonderfully.
On the surface, "Luv is Rage 2" is a party album laced with drugs, sex and cash. But behind that light-hearted ambiance, there is a darker undertone of heartache and over-indulgence.
"The Way Life Goes" delves into this narrative. He raps som- berly on the chorus, "I know it hurts sometimes/ but you'll get over it/ you'll find another life to live/ I swear that you'll get over it."
"X" is another song littered with break-up references over a light hearted instrumental. Each hook is bridged with Vert singing, "Leonardo DiCaprio." Out of context, this doesn't make sense; but within the song, it has just the right amount of obscurity and oddity mixed with Vert's signature careless fun delivery that makes it work.
The last few tracks have darker, slower hypnotic vibes. There is less playful instrumentals and deeper melodies and tone with "Dark Queen" and "Malfunction."
The final song on the album is "XO Tour Lif3," a drug-fueled break-up ballad that blurs the lines between addiction and indulgence topped off with a cold-hearted chorus that will inescapably be stuck in your head long after listening. This song has a unique feel to it provided by an airy, drunken delivery in Vert's vocal inflections.
"Luv is Rage 2" is a cocktail of partying, heartbreak and youthful exuberance mixed into one. This is not a thought provoking or philosophical album, and it is not intended to be. With being 16 tracks long the simpler songs come across as unmemorable compared to how great the tracks that stood out are.