Letters to the editor: In support of Indigenous Peoples' Day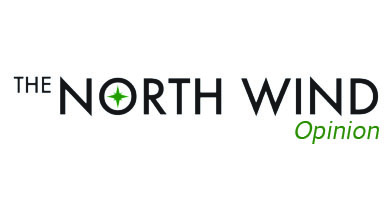 Dear Editor,
Northern Michigan University should recognize and celebrate Indigenous Peoples' Day annually via formal recognition on all campus calendars. When students first brought this idea to ASNMU we asked them to show us broad student support and they did. After hearing from these students and, for some of us, getting a history lesson, it was a no-brainer for ASNMU to support this.
Taking one day of the year to fully recognize and celebrate indigenous peoples is one way to open up the larger discussions our communities should be having. We encourage reflection on the idea but supporting this resolution shouldn't feel like a big leap for NMU. This is a university that starts each commencement ceremony recognizing and honoring the indigenous members of our community and we are the first university in Michigan to have a Native American Studies major.
President Erickson and Chief Diversity & Inclusion Officer, Jessica Cruz, have appropriately supported this initiative since its inception. After debate, faculty ultimately passed the resolution through the Academic Senate recognizing the importance of supporting their students and separating personal opinions from what's best for everyone.
In light of the climate campus and nationwide, it should no longer be about making decisions based on what looks best politically, but to start making decisions recognizant of our nation's marginalization of indigenous peoples. We need to stand together as a campus to recognize and pay homage to the indigenous people who have, quite frankly, suffered enough. We join others in calling on the Board of Trustees to formally support Indigenous Peoples' Day at NMU.
-Jeulani Gahiji,
ASNMU Chair of Assembly 2016-17, Class of 2017
-Lindsey Lieck,
ASNMU President 2015-16, Class of 2016
---
Dear Editor,
Here are four Reasons NOT to Celebrate Columbus.
1. He's the wrong explorer. If we must have a European name, we could use Leif Erickson, but maybe not. Perhaps "Nameless Viking" would do.
2. This is the wrong continent. Columbus never set foot in North America, so far as we know.
3. Columbus committed deliberate genocide. After his expeditions, the Caribbean peoples were pretty much wiped out. We should NOT be celebrating genocide. We should be grieving because the ancestors of some of us killed the ancestors of others of us—or, in my case, like many from Appalachia, my ancestors killed my ancestors.
4. Columbus brought slavery with him. He tried enslaving Natives, but that didn't work very well. The Spanish had to bring Africans they'd bought from other Africans.
And just to wrap up the argument, neither Columbus nor Leif Erickson discovered anything. According to scientists, the true discoverers came to the Arctic or Pacific coasts. Before Columbus, Siberians and Alaskans regularly crossed the Straits.
I would vote for "Indigenous Peoples' Day" over "Columbus Day" just on the basis of accuracy alone, but every one of these reasons is a good one.
-Lilian Marks Heldreth,
Professor Emeritus,
Department of English
Northern Michigan University