Trump's comments reveal internal colonization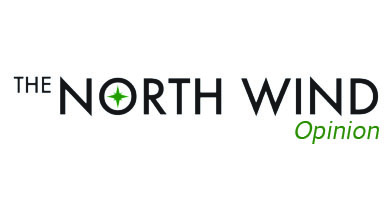 President Donald Trump held an event at the White House on Monday, Nov. 27. honoring veteran Navajo code talkers, a group regarded highly by many for their service during World War II.
But instead, he took the spotlight off of the veterans and proved, once again, that he either doesn't care enough or he's too simple to respect Native Americans.
On national television for the country to see, he referenced his nickname for Sen. Elizabeth Warren, "Pocahontas" a label he has long used about the Massachusetts Democrat.
"I just want to thank you because you are very, very special people. You were here long before any of us were here," Trump said. "Although, we have a representative in Congress who has been here a long time, longer than you. They call her Pocahontas."
Throughout his campaign and even now into his presidency, Trump has referred to Warren as "Pocahontas" as a jab to the controversy revolving around the legitimacy of her claims to be part Native American.
The fact that the president thinks it's appropriate to casually slide a racial slur into a ceremony that is supposed to be honoring Native Americans is embarrassing, frustrating and demonstrates that the president is truly unaccountable for what he says.
It's bad enough that he uses the term in a disparaging manner but it is completely inappropriate and reckless to just throw that term out randomly—especially at an event that's apparently honoring Native Americans.
White House press secretary Sarah Sanders defended Trump's use of "Pocahontas" stating that it "certainly was not the president's intent" to use a racial slur. Sanders then targeted Warren, saying that "the most offensive thing" was Warren claiming to be Native American.
"I don't understand why no one is asking about that question and why that isn't constantly covered," Sanders added.
The president has already been condemned by groups several times, including once in a National Congress of American Indians (NCAI) press release after a similar incident in May, when Trump used the term during a speech at the National Rifles Association.
"We hope that this was but a momentary slip-up, and that it is not indicative of how this Administration intends to treat and work with Indian Country moving forward," wrote the NCAI and here we are again. But shouldn't he know by now?
While it's true that there is no proof whether or not Warren's claims are legitimate, there are intelligent ways to argue other than name calling. The nickname "Pocahontas" diminishes the Native American women identity into one historical figure whose legacy has been so heavily fictionalized.
It is important to remember that there are many students on campus that have Native background and reckless comments such as this can alienate them and is not conducive to a community environment.
"The leader of the free world is not truly honoring some of our biggest icons of warriors, from a native american perspective. People who should be really honored for the entire nation. That hurts," associate professor in the Native American studies department Martin Reinhardt said.
While the president's language is offensive and totally inappropriate, Reinhardt said that it's no different than claiming that Marquette Senior High School's mascot, "the Redmen," is honoring Native Americans. He added that overall sensitivity toward Native culture is still something we as a country, and we as Marquette must work toward and develop.
"The indigenous people are the ones who were here and still are here. So for us to truly be a community we must understand ourselves and our shared inclusive identity. We need to know that and respect it," Reinhardt said. "We need to right wrongs that have never been righted. We need to decolonize our minds and our actions and start doing things right."