A window into two years of diversity efforts, part one of a three-part series: Officer of diversity starts with Native studies department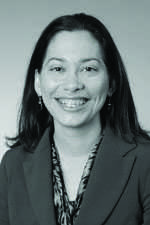 It has been almost two years since the position of chief diversity and inclusion officer was added to the NMU administration.
The current chief diversity and inclusion officer, Jessica Cruz, has been working on both continuing initiatives started before taking this position and spearheading new projects. Projects that have happened in the last two years
included traveling with Native studies students to recruit prospective Native students from Upper Peninsula schools, a trip that inspired the creation of a Natural Science Foundation (NSF) grant through the Native studies department that amounted to almost $300,000. Cruz also relaunched the diversity student alliance and helped make BSU on Wheels possible for inner city students to visit cities and recruit prospective students of similar backgrounds.
The Native Studies Department was one of the key parts of NMU that drew Cruz to apply for the position of chief diversity and inclusion officer, she said.
"It's just not something that you find everywhere," Cruz said.
Cruz said that her first stop when she started in February of 2015 was the NAS office.
"When I got here I figured, it's a university that rests on the ancestral homelands of the Anishinaabe and I feel like I have to be respectful and very mindful of that so one of the first things I did was go to the Center for Native American Studies just to meet everyone," she said.
Soon after arriving, Cruz received a letter from the Native American Student Association (NASA) asking for funding for what became the spring break warriors trip, where NASA students traveled to Upper Peninsula schools to speak to prospective Native students. Cruz agreed to fund and asked if she could come with.
"I was brand new to the U.P., so for me it was a way to get to know, not only the students and the community here on campus, but the community at large, connect with the native community here in the U.P. and learn my way around."
Part of the trip included student Biidaaban "Daabii" Reinhardt sharing her story and talking about the isolation she felt as one of the only native women in her STEM field. When the chance to create a grant proposal for INCLUDES (Inclusion across the Nation of Communities of Learners of Underrepresented Discoverers in Engineering and Science) was brought to Cruz, she reached out to Head of NAS Department April Lindala to implement STEM and Native studies into a grant.
Cruz said that Lindala came up with the Reimagine STEM program and that her proposal was awarded an almost $300,000 grant.
This grant funded Reimagine STEM Summer Youth Academy that enrolled 47 high school students in NAS 295, a four credit course, during a two week summer program. Of the 13 students who attended, six enrolled in NMU for the fall semester of 2017.
This also funded The Educators Institute that enrolled 40 educators in NAS 495, a two credit course, one week summer program on campus. The Fall Summit brought 22 students and 10 educators back to NMU in the fall to continue learning about STEM from an Indigenous perspective and launch a mentoring program, Cruz said.
"That's what I thought was so brilliant about this, that April though to include teachers and train teachers because they're the ones that generation after generation are going to be teaching students," Cruz said.
Martin Reinhardt was a cop-rincipal investigator with Cruz in the creation of the grant and professor of NAS Martin Reinhardt shared his perspective on diversity regarding NMU's diverse learning community looking forward.
"In some ways, I think the position does address diversity across the board and that's a tall order because there's so many different aspects of a campus," Reinhardt said. "When you start looking at diversity across campus it's a lot of moving parts and pieces. I think Jessica has done a great job so far."