NMU to offer CPR classes for Marquette community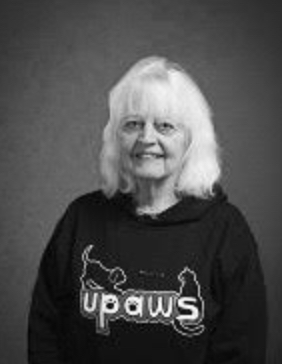 More than 350,000 out-of-
hospital cardiac arrests occur
each year in the United States,
according to the American
Heart Association (AHA). Almost 90 percent of people who
suffer from these out-of-hospital cardiac arrests die. When
performed within the first few
minutes of cardiac arrest, CPR
can double or even triple the
victim's chances of survival,
but only 46 percent of victims
get the CPR they need before
emergency services arrive. In
an emergency situation, will
you know what to do?
NMU is offering CPR and basic life support courses throughout this summer for anyone in
the community looking to increase their knowledge or get
certified in how to save a life.
"The best time to know something is before you need it," said
Barb Coleman, the AHA community training center manager
in NMU's school of health and
human performance who has
been teaching for the AHA and
Red Cross since 1978.
NMU teaches classes in first
aid, CPR/AED and basic life
support classes, depending
on the audience. Some of the
classes' attendees simply want
to learn without formal testing
or needing certification, while
others require CPR/AED certification and more advanced
technique for their field.
"[These classes] are really
essential. There have been so
many people who have had the
opportunity to be resuscitated
because there were providers
on the street that knew what to
do," Coleman said.
Teachers of the state of
Michigan are required to have
first aid and CPR certification,
which brings many education
students to the beginner classes.
Nursing and clinical science
students take the healthcare
provider course for certification. Others looking for the
education without certification take the family and friends
course.
"[These classes] empower
people. They give you the tools
to know what to do and feel
more confident in yourself and
more confident to be able to
spring into action," she said.
As long as people are capable
to do the skills, these classes
welcome community members
of all ages. Adolescents from
the age of 13 are seen taking
these courses, Coleman said,
who also teaches classes for senior citizens.
Students of the friends and
family classes learn simple techniques such as how to stay calm
in a high-stress environment,
whether it's safe to approach a
situation and how to properly
call emergency services.
"The vast majority of events
take place outside the hospital,
and the quicker there can be
emergency procedures in place,
it gives the person a chance
to survive until cardiac support gets there," Coleman said.
"Some of the saddest stories
I've ever heard are when something happened and no one
knew what to do."
Pricing and dates range from
course to course, and NMU students receive a $10 discount.
To learn more about these
AHA CPR courses, go to nmu.edu/hhp/health-care-provider-first-aidcpr.