'Lost Boy' finds way to NMU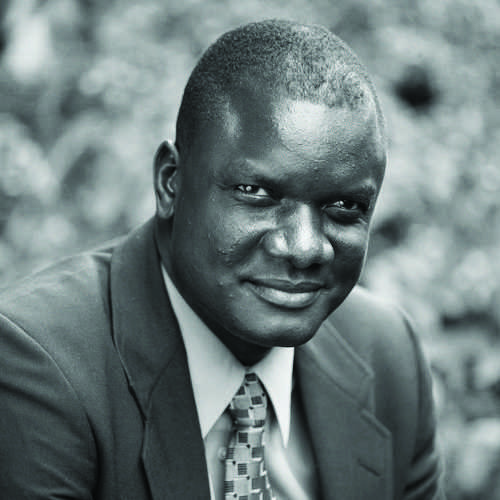 In 1987, 27,000 young boys were forced to flee their homes in South Sudan. They were targets of the Northern Arab government in the early years of the Second Sudanese Civil War. From ages 5 to 15, these boys became known as the Lost Boys of
Sudan. At 13 years-old, John Dau became one of them. Through the African sub-saharan terrain, the boys sought shelter in Ethiopia, fighting off the animals and Northern Arab bomb raids that attempted to stop them. Forced to run from Ethiopia after threats from the area locals who were concerned for their own safety, the boys began their six month trek to Kenya, according to Dau's website.
Dau will be sharing his experience at 7:30 p.m. on Monday, Sept. 24th, in the Great Lakes Room at the University Center. As part of the upcoming Uniting Neighbors in The Experience of Diversity (UNITED) conference, the event is sponsored by
Platform Personalities.
Rachel Harris, advisor of
Platform Personalities, said that Dau has spoken at the UNITED conference in the past and he's a dynamic speaker with an
important message to share,
fitting in with the diverse theme of the conference.
"I hope students can learn to have empathy for what people are struggling with in other countries," Harris said.
Dau, now 44, is president of the John Dau Foundation and focuses on providing healthcare for his home village of Duk Payuel where a clinic was established. Along with his own foundation, Dau is president of the South Sudan Institute, a research organization that focuses on policies to move forward to a more peaceful Sudan, according to their website.
To read more about Dau's story or donate to help the Duk Lost Boys Clinic, visit the John Dau Foundation website at www.johndaufoundation.org.