NMU prepares for soon-to-be legal marijuana in wake of Proposal 1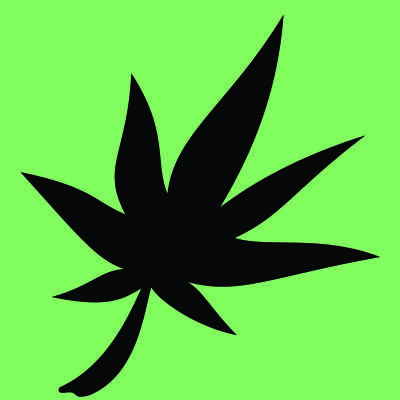 The Medicinal Plant Chemistry (MPC) program is preparing for the effects of a ballot proposal that Michigan voters passed last week making the state the first in the Midwest to recognize the legal possession, distribution and use of recreational marijuana.
Proposal 1 passed with 57 percent approval, according to unofficial results, and will allow adults over the age of 21 to possess up to 2.5 ounces of marijuana and grow up to 12 plants per household.
"I don't think it's going to affect the education much," associate chemistry professor Brandon Canfield said. "Yet, I'm really excited for our students that it will present a lot more job opportunities in that field in this state."
Canfield added he expects the MPC program will get a boost of incoming students seeking future ambitions with studying plants like marijuana, coffee and herbs.
The ballot initiative, from the Coalition to Regulate Marijuana like Alcohol allows for the licensing of businesses that grow, process, test, transport or sell marijuana with three classes of cultivator licenses.
"[Business] is a big part of what the program is about," Canfield said. "In other states like California, Oregon and Colorado, they have a legal market for cannabis and not a lot of trained analysts. Consumers have a right to know what's in [cannabis products]."
Following the proposal's passing, the Dean of Students Office, in addition to the Northern Michigan University Police Department (NMUPD) and ASNMU, has circulated information about students possessing or smoking the to-be-legal marijuana, asking those living on campus to follow laws and policies similar to the consumption of alcohol and tobacco.
Dean of Students Christine Greer, encouraged students, faculty and staff in a campus-wide email on Nov. 7 to abide by the rules under the Drug Free Schools and Communities Act (DFSCA).
"Universities that violate this federal law risk losing funding, including some types of financial aid," Greer said in the email.
"As a recipient of the Title IV financial aid funds, Northern must adhere to federal law and prohibit all schedule 1 drugs, including marijuana, from the campus, regardless of legalization statewide."
Freshman pre-law major and off-duty army veteran Logan Hartz believes the law will be beneficial, but recalls that student veterans have stronger rules with the plant than normal.
"It's illegal for people in the army to consume marijuana, but they're not banned when you're in veteran status," Hartz said. "Some medical places are already using marijuana to test people with PTSD."
The measure also prohibits marijuana consumption or smoking in a public place or private location where the owner forbids it, and it won't override workplace drug policies.
Senior biology major and Spooner Hall Resident Advisor Seton Trost said the new law shouldn't be a big issue, but strongly recommends caution toward marijuana.
"I like to see more safety measures with it in place," Trost said. "My initial opinion and suggestion is not to 'get high and drive' and never bring the substances onto campus."