Lawsuit alleges "retaliation" led to former student's expulsion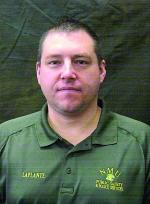 A lawsuit filed by a former NMU student alleges multiple university officials and students violated his Constitutional rights after drug-related disciplinary proceedings led to his expulsion.
A national law firm representing Northern Michigan University in the lawsuit is awaiting a ruling regarding its motion to dismiss the suit, filed by NachtLaw P.C. on behalf of former NMU student Kyle Nelson.
The suit names six individuals, as well as three anonymous student members of the student conduct board hearing committee and unknown members of the student conduct appeals committee as defendants.
The suit alleges NMU defendants violated Nelson's Constitutional rights under the Due Process Clause of the 14th Amendment, "repeatedly expressed exasperation and frustration with Kyle's assertions of legal rights" and "acted out of vindictiveness, malice and ill will toward Kyle, and bias and animus, with intent to punish Kyle for and to deter him from exercising those rights."
Following an investigation by Northern Michigan University Police Department (NMUPD) Detective/Lieutenant Guy LaPlante, Nelson was charged by NMU through its internal disciplinary process on Dec. 18, 2015 with 18 violations of the Student Code, including a violation of Student Code Regulations 2.3.12 "Drugs: Possession, Use or Sale" and 2.3.15 "General Regulatory Statement."
During an April 15, 2016 Conduct Board Hearing, Nelson invoked his Fifth Amendment rights to prevent himself from implication in his
criminal case.
Section 2.4.5.14 of NMU's student handbook states "disciplinary proceedings involving a student charged with conduct that potentially violates both the criminal law and the Student Code will proceed without regard to pending civil or criminal litigation in court or criminal arrest and prosecution."
The board voted unanimously to expel Nelson and the Appeals Committee affirmed his expulsion on April 28, 2016.
Nelson was charged by the Marquette County Prosecutor on Nov. 3, 2015 with a single count of delivery of marijuana. His criminal case remained pending during the Conduct Board proceedings but was dismissed on Jan. 23, 2017 on the basis of Michigan's Medical Marijuana Act.
The criminal case and conduct board hearing stemmed from a Nov. 2, 2015 arrest based on allegations made by a witness in an interview with LaPlante, an anonymous complaint made to an NMUPD "tip line" alleging Nelson was involved in drug activity and after a search warrant swore out by LaPlante returned 7.7 grams of marijuana in Nelson's vehicle along with 8.7 grams of marijuana wax, $833 in cash and a box of plastic baggies in his residence hall.
An amended complaint alleges LaPlante retaliated against Nelson because he invoked his Fifth Amendment right during the arrest and during the Conduct Board
Hearing.
"[LaPlante], angered by Nelson's invocation of constitutional rights, set out to have him expelled, and sufficiently influenced the conduct board to effect such a result," the complaint claims.
The suit also alleges LaPlante threatened Nelson with more charges and told Nelson he would personally make sure he had a high enough bond so that he would stay incarcerated and not be able to hinder his "investigation."
"LaPlante told Kyle he would put a sign in the window of his (father's company) Audi, that read 'seized from a drug dealer,' and drive it around campus," the complaint states. "He [LaPlante] paraded him [Nelson] outside [Marquette County Jail] and boasted to passerby that he had busted the big drug dealer on campus."
The complaint further
alleges LaPlante visited
Nelson at the Marquette County Jail to deliver a suspension letter and "told Kyle at that time that his goal was to get him expelled."
It also claims LaPlante's "hostility" to Nelson's invocation of Miranda rights was reinforced by "his own interrogation of Kyle in the conduct board hearing," all of the findings which "relied solely on the hearsay and conclusory legal statements made by LaPlante" and Nelson's dependence on the Medical Marijuana Act.
"LaPlante displayed this hostility by stating both in his police report, and in sworn testimony at the preliminary exam, that he found no evidence that Kyle had applied for a Medical Marijuana card, as he told LaPlante on Nov. 2, 2015," the complaint states. "Given that LaPlante's own report shows a warrant return on Nov. 17, 2015 that item number 24 was an application for such a card, and a week later, LaPlante testified falsely under oath at the preliminary exam."
The complaint also cites LaPlante's Master of
Science degree thesis wherein he concludes the law was lax, allowed for increased marijuana use and that marijuana did not have legitimate medical purposes.
"We feel we've followed our practices and policies correctly as outlined in the student code," NMU chief marketing officer Derek Hall said in an interview. "Now we're just waiting for the process to finish."
Attorneys for Nelson
declined to comment.