Social justice and identity at NMU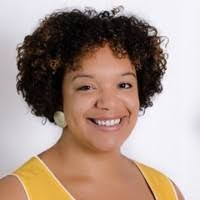 Northern Michigan University's Multicultural Education and Research Center presents Social Justice At The Intersect: The Impact Of Our Identities in Our Work.
Morgain MacDonald, MPA will be speaking from 6 to 7:30 p.m. on Thursday, March 14 in Jamrich 1311.
MacDonald was brought to NMU's attention by her mother, an NMU employee this fall. She presented to the staff at NMU's Major Diversity Conference for Uniting Neighbors in the Experience of Diversity. The staff was very impressed with her presentation and wanted her to come back because they needed more and wanted her to speak to the students.
MacDonald will be doing both a training for NMU's staff and a seminar for students.
"Faculty and staff will have an opportunity to learn from our side professionally what [professors] can do that can be more beneficial for our students. For you students–learn more about understanding one another," Associate Director of the Multicultural Education and Research Center Shirley Brozzo said.
MacDonald's presentation covers: Ideas of social justice, understanding intersectionality in order to move toward a more equitable environment, and ways gender and race interplay to shape the worlds of female-identified people.
"Being a person who exhibits a lot of these characteristics of intersectionality and just her topic of being a female in today's environment," Brozzo said. "I think she's relatable to a lot of the students who are here because she's not all that much older, but old enough that she's got some life experiences."
MacDonald has worked for over 10 years in youth development and homelessness prevention. She was apart of Telling It, an organization based at the University of Michigan that works to create a better life for school age youth in the Detroit area that are homeless. MacDonald focuses on race, equity and trauma-informed care.
According to the MERC, "[MacDonald] believes in the advancement of individuals through empowerment and leadership, and has focused her work on teaching tools that allow for personal reflection, growth and social change."