Annual pow wow to bring cultural enrichment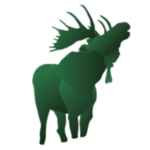 Every year, the Native American Student Association (NASA) at Northern Michigan University hosts a "Learning To Walk Together" traditional pow wow accompanied by a delicious feast. This year, it is celebrating its 26th year, which its members hope will enable participants to share in a culturally enriching experience complete with dancing and food.
The pow wow starts at 11 a.m. on Saturday, March 30 at the Marquette National Guard Armory with the grand entries at noon and 6 p.m. A feast will be held at NMU's Jacobetti Complex at 4 p.m. Tickets are $1 for students and $5 for the general public.
The pow wow gives Native American people from across Michigan and other parts of the Midwest an opportunity to come together in a celebration of life.
"It's important to have that visibility at NMU and have our celebrations," NASA Vice President Grey Shea said.
Those in attendance will be able to view and participate in a number of traditional dances, such as the inter-tribal dance, the round dance and the two-step. The event will also have many artisan and vendor booths where attendees will be able to purchase a variety of craft items, reference materials and food. At the end of the pow wow, there will be a giveaway where everyone comes together for a final moment of celebration.
"My favorite part is the jingle dancers, it's a healing dress. The sound of the jingles is really healing," Shea said.
Overall, students and others who attend the pow wow will be exposed to a day of community and a celebration of life. For those who are first time attendees, there will be an emcee to help inform the public of certain cultural protocols during the event.
There will also be a plethora of traditional dance and drumming for attendees to enjoy.
"It will be very colorful event. You will see a lot of smiling and dancing and happiness. It's always just a really happy experience," Shea said. "Everyone is welcome at this event."