Food pantry keeps doors open through summer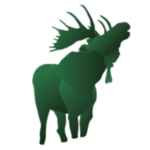 Though school may be out, the NMU Food Pantry continues its services, offering a variety of items to students who need some assistance and those who are transitioning from the residence halls to on and off-campus apartments.
Last week, 17 students visited the pantry where, during the academic year, around 40 students visit the pantry each week. Over 500 visits to the pantry were accounted for during the winter semester and over 300 during the fall 2018 semester. Since January, over 125 individuals have used the pantry.
"To see 17 students using the resource in the summer, we're really excited about that because we know that students need it and they're not going without," Assistant Dean of Students and NMU Food Pantry advisor Haley Rhoades said.
At the end of the winter semester, the pantry collected over 1,000 items from the residence halls as students were moving out and the results were satisfactory, Rhoades said.
"It was exciting because it was things like microwave popcorn, fruit snacks, granola bars and hot cocoa mix, things that students are like, 'Oh yeah, this is a special convenient thing,'" Rhoades said. "We even had Girl Scout cookies get donated."
The pantry is run by volunteers, including two Student Leader Fellowship Program students completing their community service internship. The number of volunteers fluctuates throughout the year. Some volunteers are looking to complete community service hours and others are looking for internships, Rhoades said.
Over the summer, the pantry will have around 10 volunteers and during the academic year, around 25 students lend a hand.
Items in need vary across the board from spices, canned chicken, gluten-free cereals or pastas, dry cereals to household items such as dishes, pots, pans and cooking utensils.
This summer will also include a new garden space, where volunteers will plant vegetables such as cherry tomatoes, green beans and zucchini to make sure students have access to fresh produce as well, Rhoades added.
"I hope we have consistent student visits through the summer and I think we will," Rhoades said. "You get to have an immediate impact. It's a positive volunteer experience on campus, and they can learn about it and tell others about it."
All NMU students, faculty and staff are welcome to the NMU Food Pantry, located in 101 Gries Hall. The pantry will have regular hours this summer, from 3-6 p.m. every Wednesday.
If people are interested in volunteering this summer, they may email Rhoades at [email protected]