Wildcats pedal to help environment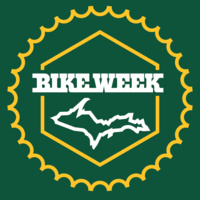 In collaboration with Michigan Technological University, Friday will complete the last day of NMU's second Annual Bike Week. The week-long event serves to promote a bike-friendly environment by seeking an increase in ridership and improving bicycle commuting habits for all.
Bike Week was originally a project that senior communication studies major Maya Tatay, this semester's coordinator, and three other students designed in a course offered by NMU called Environmental Campaigns.
Past co-coordinator of the event Ryan Watling said the goal of Bike Week is to promote biking as a mode of transportation rather than recreation. However, Tatay said that it's important for students to understand it is for both alike.
"I think it's important for students to realize that biking isn't the only form of transportation," Tatay said. "It is also important that students not only think of biking as transportation but also a recreational activity."
Monday's Bike Fair was the start of the week, which was followed by Tune-Up Tuesday and a chance to bike with Wildcat Willy. Wednesday featured Bike to Farmer's Market, sponsored by the EcoReps.
This morning at 7:30 a.m. the Bikers Breakfast will take place, sponsored by Third Street Bagel to fuel students for Bike to Campus Day, where students are encouraged to ride their bikes to class. Tatay said she's most excited for the Night Ride Thursday night at 7:30 p.m., hosted by The 906 Adventure Team. Students who are interested must meet at the campus trailhead and, if they choose to do so, bring water and snacks. Headlamps will be provided.
There will also be a Group Bike Ride at 6:30 p.m. on Friday, and it's sponsored by the NMU Cycling Club. Routes will begin on campus, travel into town and stroll along local mountain bike trails north of campus, Tatay said.
"The turn-out so far has been pretty good. I think the most important thing is that everyone is super positive about the event," Tatay said. "For the future, I hope to establish a committee of on-campus organizations as well as community members and businesses to sustain the future of Bike Week."
For a list of events, visit www.nmu.edu/recsports/bike-week or for further information, contact Tatay at [email protected]