Women's groups to sponsor mentorship event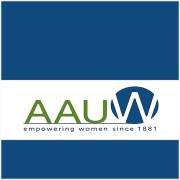 The second annual "Mentoring Women as they Launch" event will be hosted by the Marquette chapter of the American Association of University Women (AAUW) at 7 p.m. on Thursday, Nov. 14 at the Women's Federated Clubhouse.
Leslie Warren, dean and instructional supporter of the NMU library and membership co-chair of the AAUW, is leading the event. In Marquette, the AAUW has been working with Women for Women since 1928, when NMU began its affiliation with the organization in hopes of bringing people from the community together, Warren said. The organization caters to women who have graduated from any university, however, in its entirety, the goal of the AAUW is to help make education more available and support women's rights.
"[It's] a way to support not just women who teach at Northern, or have degrees from Northern, but any women in the Marquette area who wants to be apart of the organization," Warren said.
Women who are doctors, lawyers, educators, government employees, speech-language professionals and more will be in attendance of the event to help mentor the attendees. The goal of the event is to create a platform of networking to involve women of all generations to share their stories.
"We want to make sure that the students at Northern have opportunities to meet professional women, to ask them questions, to share experiences and to get those networking and mentoring opportunities," Warren said.
Discussion prompts will be placed around the room to form smaller groups that may have similar interests or questions, said Warren. Prompts will range in topics, dealing with goals, fears and other common struggles university women might have.
"An example would be: what advice would you give your 25-year-old self?" Warren said. "This is a question that could be answered by an 18-year-old student or it could be answered by a 70-year-old retired attorney."
Any and all students are welcome to attend the free event in hopes that the mixing of generations will create a positive and inviting atmosphere, Warren said. The event had a positive reaction last year, which prompted its return.