Marquette Mountain prepares to open amid pandemic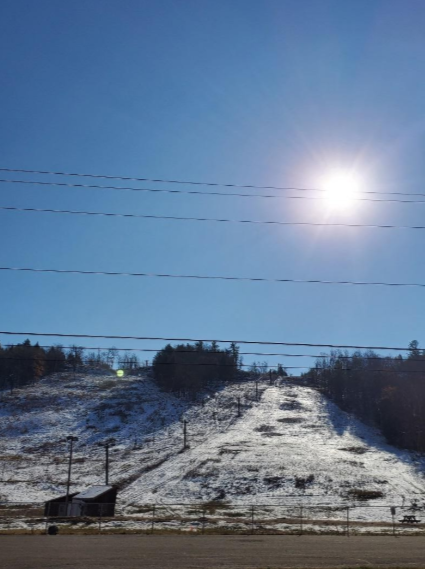 Despite the many challenges that come with operating a recreational business during the age of COVID-19, Marquette Mountain is preparing to open to the public on Nov. 27.
"It's complicated, but we're making it work," said John Keating, the assistant manager at Marquette Mountain.
Marquette Mountain is following local, state and federal guidelines, as well as recommendations from organizations like the National Ski Area Association, the Ski Area Management and others, he said.
"We are also watching to see what other ski areas are doing and we're finding that we are pretty consistent with what they're doing," he said. While there have been a number of changes already put in place, Keating added that Marquette Mountain is ready to go in whatever direction it needs to.
Some of the procedures that will be new to Marquette Mountain include customers 'booting-up' in their vehicles, purchasing tickets online or outdoors, wearing masks and social distancing in lines and limiting the number of people riding in a lift to individuals to people that came in the same vehicle.
"We've been working pretty hard to get our procedures in place so that everyone can still come out and have a good time … that is the ultimate goal," said Keating. The business upgraded the water pumps in the snow-making machines, but weather will still play a crucial role in opening the day after Thanksgiving.
"Mother Nature always plays a role in that," said Keating. "It's an ambitious goal that we have. Sometimes we get to the point where things are looking good, and then the next thing you know it's 60 degrees out."
Not only have certain procedures changed at the mountain, but so has the pricing. An NMU student/staff season pass costs $237.15, which Keating stated is lower than last year.
"We surveyed … 26 different ski areas in the Midwest, and so we put all of them in a spread-sheet to see where we were at compared to theirs, and we are on the lower 50% of pricing," said Keating. "We're not at the very bottom but we're probably somewhere between 50% and the very bottom."
Currently, Marquette Mountain is offering a sale until Nov. 15 on its season passes. The NMU student/staff pass will rise from $237.15 to $279 after the sale.
One student who is looking forward to the changes at Marquette Mountain this winter is Sarah Kennedy, a marketing major.
"I was told that a lot of big changes are coming which is exciting," she said.
She doesn't expect the pandemic to limit her attendance at the mountain, and she is very eager to get back on the slopes.
"I believe that the mountain and their crew will go above and beyond to ensure that their customer's safety is high on their priority list," Kennedy said. In regards to the cost, she said that she finds the prices very reasonable, and that her experience as a skier makes her more aware of all the costs that go into running the slopes.
"I understand that they have a substantial amount of items that money needs to be allocated to, so the funds are used well," she said.
Although she has other commitments, Kennedy said that she tries to find time every week to be on the mountain.
"I have a job that requires a lot of my time, but on the weekends you can always catch me on the hill," she said.