Fall semester dorm checkouts coming up soon, what to expect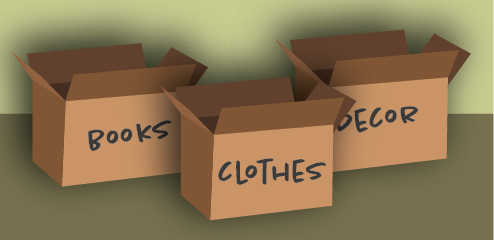 With the end of the semester approaching, students on campus will need to prepare for dorm checkouts within the following week.
During a typical year, it's required that all residents meet as a hall with their residential advisor to discuss the checkout process. Due to COVID-19, residents this year were provided with an instructional video and survey.
"The responsibility is more on students this year to understand what needs to be done," said Sabrina Kaminski, an RA at Hunt Hall.
Students who are leaving for break first must complete the residence hall student intention survey by Nov. 15.
This can be found on the housing portal through MyNMU. It lets the housing staff know what students' living plans are for next semester so they know what rooms will be open for new students coming the following semester.
A preliminary check of the room will take place with both roommates and the RA. A check-out form will be provided to help roommates determine which cleaning tasks are assigned to who, as well as determine who will pay for any damages in the room, said Kaminski.
Such cleaning tasks include: defrosting fridges, throwing away perishable items, disconnecting all electronics, shutting windows and blinds, and turning the heat register to three. Students in the traditional halls (Magers, Hunt, Spalding, Spooner) must lock their bathroom and bedroom doors.
Preliminary checkouts are to be done with both roommates and the RA by Wednesday, Nov. 18.
Afterwards residents must do a final checkout with an RA. Students will need to sign up for a checkout time on the signup sheets located near their RA's room. The time slot chosen should be the time the student is ready to leave the university for break.
Due to COVID-19, RA's are not allowed to actually enter the rooms, so completing all cleaning tasks is especially important this year, said Kaminski.
"I'm glad that we're taking these precautions, it's just safer for everyone," said sophomore and public relations major Vaughn Rodriguez.
If a student does not have a roommate or if their roommate is planning on not returning, they must leave that side of the room empty as a new roommate may move in for the winter semester. A fine for improper room readiness may be subject to this person if they do not follow these guidelines, said Kaminski.
If residents decide over break that they will not be returning to NMU, they must email [email protected] or send a letter to the Housing and Residence Life Office.
Those who need to return or gather belongings during break can call the housing office during business days between 8 a.m. and 5 p.m., except between the dates of December 24 and January 3. During this time students will have to call Spooner Hall front desk between 11 a.m. and 3 p.m.
All students are asked to be checked out of their room by noon on Sunday, Nov. 29. To avoid paying a late contract termination fee of $150 plus room charges, checkouts must be completed prior to December 30.
Residents may return to their dorms starting Jan. 9, 2021, the first day of the winter semester residence hall contract.