NMU Board of Trustees meeting approves new scholarships, addresses COVID-19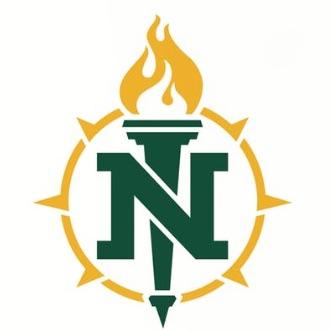 The NMU Board of Trustees met on Nov. 12 to discuss several topics on the matter of scholarships and grants as well as COVID-19 on campus. On the agenda were conversations about the new transfer and U.P. scholarships as well as faculty and staff grants. Along with scholarships and grants, the NMU Board of Trustees discussed the on-going COVID-19 related issues on campus including plans for the remainder of the school year, surveillance testing and students who are still in quarantine as we near the end of the semester.
Starting off was a comment from Bob Mahaney on the topics of scholarships and grants being offered to those in the community. Mahaney stated that he is "particularly pleased with the scholarship motion". Mahney said that "a lot of research has shown both nationwide but particularly in the U.P. the economical devastation that's been caused by COVID".
Moving forward, President of NMU Fritz Erickson spoke on the manners of COVID-19 on campus and what efforts NMU is making to continue to move forward in a safe way that keeps students, faculty and staff safe.
"Our team has been meeting multiple times a day to monitor the situation. We've had daily conversations with Marquette county health department and talk regularly with the hospital," Erickson said. "We watch this very carefully and in fact we're just completing this week's survey and getting those results back."
Out of the roughly 320 surveillance tests, which were as close to random as they have been since beginning this, there were nine additional positive cases and 90 more that are still being determined.
"We are waiting to hear from Dr. Kirkpatrick and Mike Bath on these results," Erickson said.
Continuing with the topic of COVID-19 on campus, Erickson stated that after speaking with the hospital, the concern is not with NMU, but contact tracing in the public school system. According to the CEO of the hospital, Erickson restated that the hospital thinks NMU is "handling the situation very well".
NMU's biggest concern at the moment is preparing students to go home for Thanksgiving. To help with sequestering on campus, protocol changes for the dining hall will reinstate the take-out only option for both the Northern Lights Dining as well as the Wildcat Den. In addition to the protocol changes for the dining hall, a question that arose was what was going to happen with students who are currently in quarantine or end up in quarantine as the semester comes to an end. Erickson stated that NMU is going to "take care of anyone in quarantine or isolation however long they'll be there".
Those students who are testing positive for COVID-19 and ending up in quarantine are choosing as the semester ends to leave versus stay on campus in quarantine. Erickson stated that parents are coming to get students from quarantine as the semester ends.
Shifting directions to the grants and scholarships, the first motion that was discussed was the new Transfer UP scholarship.
The new scholarship will focus on the Winter 2021 semester for Michigan residents that are a part of the PTK Honor Society transfer pool. The scholarship would give these students $1,000 to transfer to NMU on top of the $500 already received.
In addition to the scholarship, those freshman who would have received the freshman academic scholarship in Fall 2020 that did not enroll for NMU who did enroll for Winter 2021 would receive the scholarship.
Vice President for Finance and Administration Gavin Leach stated that these scholarships both have "a lot of potential between fall and winter semesters".
"Admissions is pretty excited about the opportunity to be able to offer these to students," Leach said.
Lastly, NMU also has created a perpetual $1 million program that will help attract more students that would come from the U.P. to attend NMU. Leach pointed out that this would "greatly help those when coming to NMU".
Wrapping up with the student related scholarships, the NMU Board of Trustees segued into discussing the manner of the Employee Appreciation COVID-19 grants. This grant would provide NMU employees with a $1000 minimum or 1.92 percent of employee salary (5 furlough days) up to $150,000.
This grant will be automatically enrolled for employees by HR for the Dec. 10 payroll. This grant is a one time amount back to the employees after having extra funds from energy that was saved from campus being shut down and materials saved which was given back to employees for all their hard work.
"The whole university operates because of the staff. The cleaning staff is doing an extraordinary job, the faculty – I mean, it's not for the faint of heart to be able to teach in two different modalities at the same time," Erickson said.
This grant was to show NMU's appreciation for the sacrifice, resilience, flexibility and innovation that employees have had on campus according to Leach.
The motion to approve employee association COVID-19 grant, transfer up grant and establishment of new U.P. freshman transfer scholarship was unanimously approved by the NMU Board of Trustees.