Opinion—Reflection on delta variant summer: stay vigilant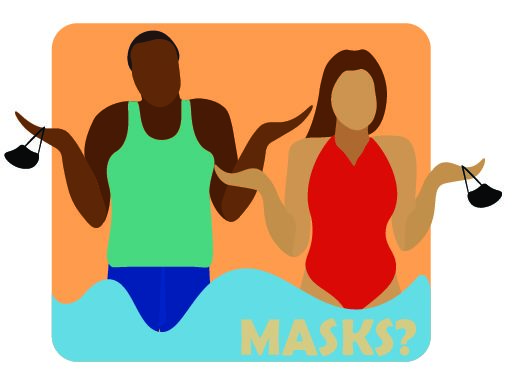 Summer was once my favorite time of year. Sandcastles at the beach, ice cream trucks and playing outside until the sun went down were what kept my young brain entertained. As I continued to grow older and spent my summers at work instead of outside I lost my passion for a time of year that used to bring me so much joy. 
It all reached a peak in 2020 when COVID-19 caused lockdowns across the world. What was supposed to be the first summer I didn't have to work a 9 to 5 in years became a summer of isolation. Instead of spending time with friends I was stuck isolated in a one-bedroom apartment. 
Social interaction is a necessity to thrive in my life and COVID-19 all but ensured I lost that necessity. What was supposed to be a momentary lockdown to stop the spread of COVID-19 turned into a year and a half of constant fear and worry. I understand that the lockdown was necessary and saved countless lives, but the weight that it pressed on students was significant to the detriment of all our mental health.
The summer of 2020 passed and I struggled to find the balance as my world turned upside-down. The semesters lasted an eternity and my mental health slipped—an experience I shared with many of my friends. The winter semester was most detrimental due to the lack of a spring break. I relentlessly searched for energy that was not there.
In 2021 there was a glimmer of hope. The COVID-19 vaccine became more available, and soon I too got my jab. Once I got it, I started to feel like an individual again. I was able to spend time with friends and live the life I did prior to COVID-19. The summer I looked forward to for a year and a half was finally here.
Fall semester is here, and the summer months have been a nice relief from the constant worry of COVID-19. Although we have the vaccine and masks to help curb the spread of the delta variant throughout the U.S. it has never been more important to stay safe and abide by the CDC safety guidelines. The delta variant has been shown to be more contagious than previous variants.  According to the CDC, the delta variant is now responsible for 86% of infections in the United States.
The CDC advises individuals to wear a mask both indoors and outdoors in areas with substantial increases in cases. While cases have remained relatively low in Marquette, it doesn't mean we should toss aside our masks and celebrate the end of the pandemic just yet. 
This is a major cause of concern for me and a reminder of why it is a pivotal time to get the vaccine. I ask all of my fellow students and community members who have not yet gotten the vaccine to please do so. Do it for your neighbors, friends and to enjoy a slice of normalcy that we desperately need.