Opinion—Drake's new song "Girls Want Girls" fetishizes lesbians and queerbaits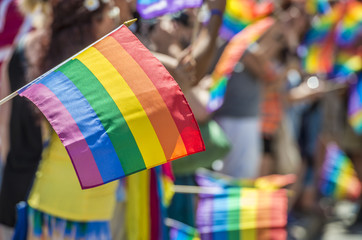 The first time I read the title of Drake's song, "Girls Want Girls" off of his new album, "Certified Lover Boy" I immediately felt a looming trepidation and fear of what the 3 minute and 41 second long song would include. After encountering a few too many songs by cisgender, heterosexual men fetishizing women-loving-women relationships, I was nervous Drake was jumping on the straight-celebrity-posing-as-an-ally-because-it's-popular-right-now bandwagon.
But I also felt a tiny inkling of hope that I couldn't let go of. What if he managed to write a song that actually supported women, especially those in same-sex relationships, without fetishizing them? It is possible, but in the pop music world where women are typically described as highly sexualized objects, I doubted it.
I listened to it anyway.
I admit, the tune is catchy, but I could hardly get past the first verse without cringing.
"Starin' at your dress 'cause it's see-through / Yeah, talkin' all the shit that you done been through / Yeah, say that you a lesbian, girl, me too," Drake sings.
He doesn't just manage to objectify and fetishize women-loving-women relationships, but he simultaneously undermines those who identify as lesbians and the authenticity of their identity. 
The entire song feels like a joke at the expense of lesbians (and the queer community). Drake calls himself a lesbian, but only in the context of sexual encounters with women. 
The fact that the cover art for the album is an array of pregnant women emojis only makes the situation that much worse. Not only is there zero artistic creativity within the cover, but most women-loving-women relationships do not naturally result in a pregnancy. It continues to fetishize women and undermine the ability of a woman to be in a legitimate romantic relationship that isn't with a cisgender male.
Drake's song is just one among hundreds of others sung by cisgender and heterosexual people trying to appeal to the queer community, but failing to accurately represent them. 
This can fall under the umbrella of queerbaiting, a tactic becoming more commonly used by the entertainment industry, where LGBTQ+ relationships are hinted at but never fully developed or given the same attention cisgender and heterosexual relationships are. 
I think this term can also be applied to "Girls Want Girls" where Drake's title implies a woman-loving-woman relationship and yet sings exclusively about threesomes with said women. That is not respecting or validating their relationship or women who identify as lesbians. His song gives me the same vibes as men who tell lesbians, "but have you tried dick? Maybe you just haven't had the right kind."
While the popularity of the song could be attributed in part to Drake's celebrity status and large following, I partially blame queerbaiting as a reason for "Girls Want Girls" breaking the record for the largest number of single day streams of any song in U.S. Spotify history.
The song's title itself presents it as a queer song, when in reality it is a heterosexual song acknowledging the fact that queer relationships can exist. 
Yes, girls want girls, but we don't want Drake fetishizing our relationships.