Wellness On Tap highlights 'alternative' forms of wellness
Superior Healing Initiative, a new Marquette nonprofit, connects health practitioners to the community
Last year on March 17, NMU alumni Caden Reed founded the nonprofit Superior Healing Initiative to raise awareness about more natural ways of healing. He saw a need for more education and affordability surrounding practices such as acupuncture, Thai massage, breathwork and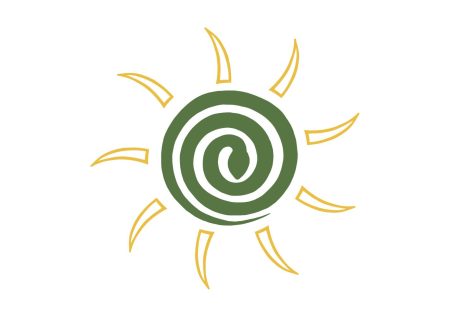 more.
"The idea is opening up space for people to take different paths towards bettering themselves with an end goal of eventually creating more accessibility and affordability around those things," Reed said. "So helping people find ways of managing payments because we know that these 'alternative' ways of healing can be a little expensive and most of them are not covered by insurance in any way, shape or form."
For Reed, it is also important to break down stigmas and Western stereotypes surrounding these 'alternative' types of healing. 
"We are trying to make it a little more accessible and affordable for all and take down that stigma that calls it alternative because they're really not alternative ways of healing," Reed said. "They are some of the more traditional and original ways of taking care of ourselves."
One of the main ways Reed and Superior Healing Initiative are working to educate the Marquette community about traditional ways of healing is through their new speaker series Wellness On Tap. In collaboration with Ore Dock Brewing Company, Superior Healing Initiative will bring in local practitioners to talk about what they do and how others can implement certain beneficial practices into their own lives. 
The first speaker will be Leanne Hatfield from Seeds and Spores Family Farm who will talk about herbalism and using food as medicine on April 6. 
"Things like herbalism and food as medicine, that's a simple, friendly first presentation that can really get you to change the way you're cooking," Reed said. "It can get you to throw some different herbs and spices on your food."
The event will take place in the community room about Ore Dock Brewing Company from 7 to 9 p.m. and is open to all ages. The first 20 people through the door will receive a complimentary drink and a silent auction with items such as kombucha from Superior Culture, free yoga classes and a custom yoga mat, which will be available throughout the event for attendees to bid on.
The actual presentation will last only 45 minutes to an hour with the rest of the event open for questions and conversation with the presenter and other attendees. 
"I'm hoping for two different things. One, for those practitioners or business owners or guides or teachers to be able to get the message out that is important to them. There's a reason they spent their whole life doing the work they have," Reed said. "And second of all, to help open doors for community members … I want people to realize who's in their community. I want the practitioners to see the people that really need their help and I want the people to see the practitioners and seek help."
Superior Healing Initiative is currently working on confirming the list of future presenters and hopes to be able to host a Wellness On Tap on the first Wednesday every other month.
"Really what we're trying to do is get this first one off the ground," Reed said. "And if it goes well and we have the funding set up for it, then what we will be doing is a Wellness on Tap every other month for the remainder of the year."
Superior Healing Initiative is applying for grants and other funding to help continue Wellness On Tap and their other educational outlets on holistic wellbeing. Their website currently has information on their mission, current educational opportunities and will be updated with future information about Wellness On Tap as details become confirmed. There is also an option to donate to their programs through the donate button on their website. 
"What's most important is for people to understand, as a nonprofit grows it takes some time," Reed said. "Given time and given some support … it will help give us enough recognition to really start doing these things more often. The goal is to make [Wellness On Tap] a monthly series next year."