Conservation Crew provides provisions at Noque ski race
The NMU Conservation Crew volunteered at the 2023 Noquemanon Ski Marathon last Saturday, participating in one of the largest cross-country ski races in the Midwest. Over 15 members of the crew provided food, hydration and medical assistance to hundreds of participants at an aid station near the 19-kilometer mark of the race.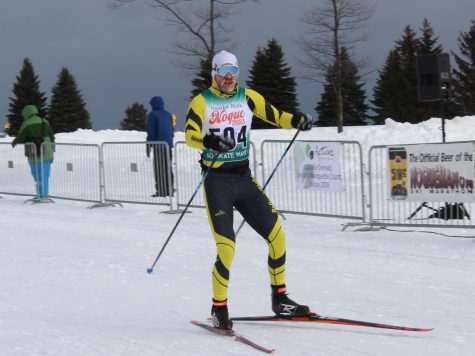 Ceirighen Gill, senior at NMU and three-year member of the Conservation Crew, was one of this year's volunteers.
"It was fun, but it was kind of crazy," Gill said.
Along with providing food and drink, the crew was tasked with driving injured participants from the aid station to the trailhead. Once there, they would be able to get warm or be driven to the Superior Dome.
"We had six people that came to our station that were injured or needed to quit the race, so we all had to figure out how to escort them out," Gill said. "It wasn't really our job, but we were totally happy to take on that responsibility."
Gill said they were pleased by the variety of skiers that visited the station.
"Some of them dressed up," Gill said. "It's so cool because some of them are so serious and they just zoom past our station, and there's other people that will just come by and stand at the fire for a second and chill."
Brady Rudh, NMU senior and member of the conservation club, participated in the race this year and visited the Conservation Crew's station as he passed.
"They provided me with some snacks," Rudh said. "They had energy drinks, bananas, cliff bars, all that stuff."
Conservation Crew's presence at the station is what pushed Rudh to race the 24-kilometer instead of the 12-kilometer race. When asked if the group's presence helped with his final push, he said "absolutely."
Conservation Crew was offered the opportunity to work at the aid station by the Noquemanon race administrators themselves, Rudh said.
"They reached out to us one year and said 'hey, can you take advantage of this?' and we did," Rudh said.
The crew's efforts Saturday seemed to warrant high praise.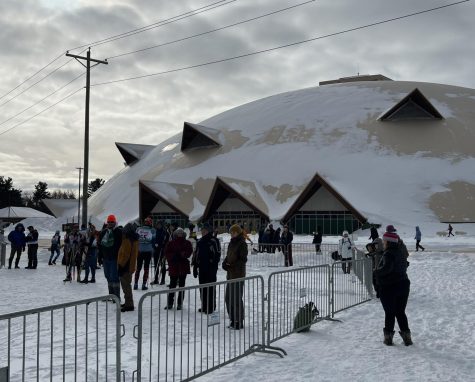 "While we were at our station, we had multiple participants ask us if we were getting money or donations to our club," Gill said. "We were like, 'no, we're just volunteering.'"
Conservation Crew received donation offerings on social media for its contributions to the race.
Gill smiled when recounting these events.
"That's how you know we did good," Gill said.
More information about the Conservation Crew and its efforts on campus can be found on The Hub.