Skiing in the UP: It's all downhill from here
The Beaumier Heritage Center presents its current exhibit, It's All Downhill: Alpine Skiing in the U.P.
Dan Truckey grew up skiing in the Western U.P. and has always held a keen interest in the history behind ski resorts in the U.P.
"There has been a lot of well-documented history done on ski jumping in the Upper Peninsula but there has not been a lot done on alpine skiing and how it developed in the U.P.," Truckey said. "I just thought it was an area of skiing that needed to be covered and shared."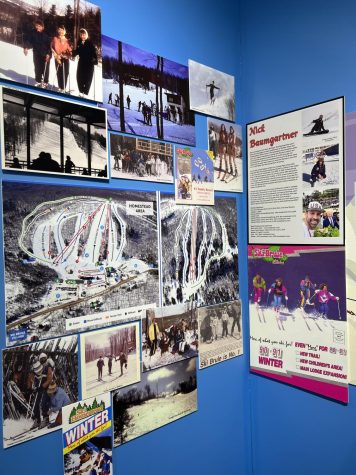 Truckey, director and curator at the Beaumier Heritage Center said he began working on the current exhibit last fall, "It's All Downhill: Alpine Skiing in the U.P." With some initial research, contacting ski hills and over a three-month period, working to schedule and collect photographs, promotional materials and artifacts.
In the exhibit, Truckey said they are trying to tell the history of downhill skiing in the U.P. from when the first official ski hill opened to the present day, and focusing on the ski resorts that are still here.
"The sport has changed so much from when I was a kid learning to ski, the technique has changed and the equipment has changed," Truckey said. "The hills haven't changed a whole lot so it's kind of comforting that they are much the same."
There are 16 ski resorts or ski hills and 19 resorts that are no longer around, Truckey said.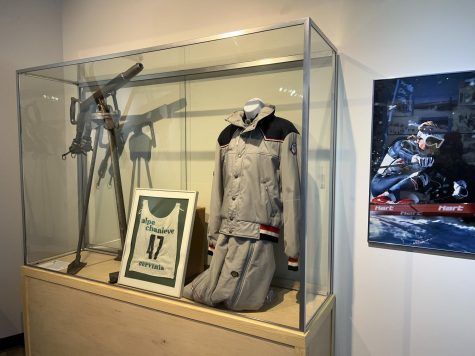 "It is really just trying to tell that story of how downhill skiing developed as a recreational activity but also an economic part of the Upper Peninsula's history and culture, and how it's changed over time," Truckey said. "So, you'll see pictures from right when it started in the 1930s to recent days and looking at a few of the people who also started some of the resorts and athletes who were really crucial to getting downhill skiing started."
The Beaumier Heritage Center is always changing exhibits and has no permanent displays. Every four to six months, they do something different and create a new exhibit for people to see each semester, Truckey said.
During the 15 years Truckey has been at NMU, he has done over 30 exhibits for the Beaumier Heritage Center, and a lot of them have been with students.
"My students, who are NMU students, are my staff – but it's really a laboratory for them to learn as well," Truckey said. "It's like working at a museum and all the things that go in with it, such as research, promotion, exhibit installation, design and all of those things."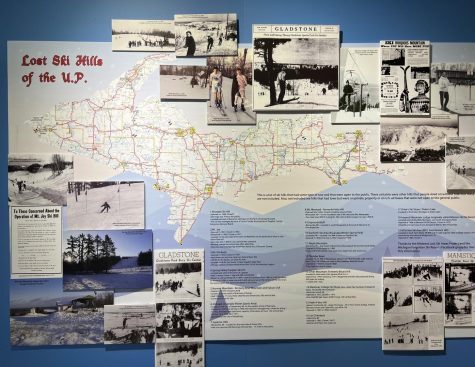 The designs aim at being dynamic, colorful and providing a fun look at history versus something that's more intellectual or serious, Truckey said. This is accomplished partly through the inclusion of multimedia elements in the exhibit.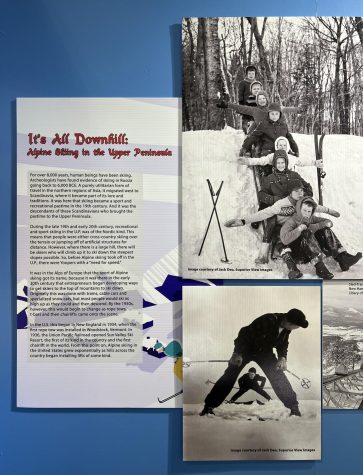 The exhibit is for all ages who like skiing or winter sports, Truckey said.
"One of the things that bring students to Northern is that we have a really good downhill skiing hill here in Marquette," Truckey said. "It's one of the big draws for people to visit but also to come to college and live here."
The Beaumier Heritage Center creates some serious exhibits and some that are more nostalgic, Truckey said. This is more of a nostalgic look at how skiing developed in the region.
"I think it is a fun step back in time and there are some great stories being told," Truckey said. "I think it's a good diversion for a half hour or more and I mean, you could spend a whole hour or two in there because I've seen people who read every word and look at every photograph."