Northern Michigan University's annual Fall Fest took place on the first day of classes on Aug. 28. Fall Fest is a day where students, faculty and staff get a chance to see all the clubs on campus and resources they have access to.
While walking around and seeing all the tables and tents may be overwhelming, it is meaningful to see how many activities and events students can get engaged with. Clubs ranging from sports to science had plenty of goodies to offer like stickers and candy.
Businesses, nonprofits and student organizations were sectioned off into their own groups. Downtown Marquette was one of the many businesses at Fall Fest. They are responsible for the development of downtown businesses, events, retailers and restaurants. One of the events Downtown Marquette is known for is the farmers market on Saturday's 9 a.m. to 1 p.m.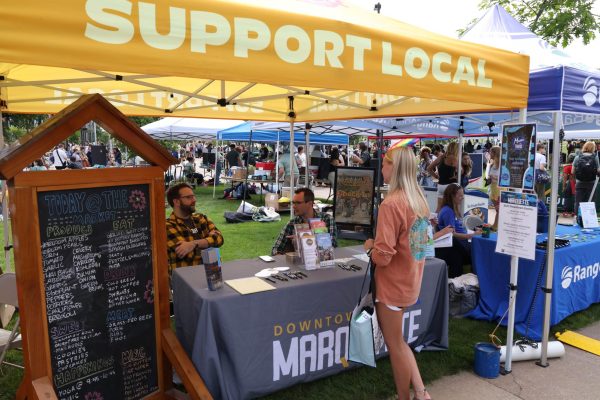 Making an appearance at Fall Fest was the Ripple Effect of Marquette County. The Ripple Effect connects with NMU students with basic living needs, this could be anything from bedding and food, to pens and notebooks for school. Their goal is to spread positive interactions and goodwill between the NMU campus and the Marquette community. The Ripple Effect has been providing emergency funds to students for the past five years. 
Story continues below advertisement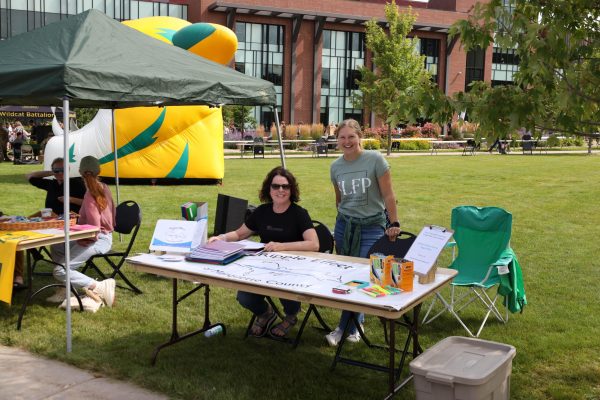 "There's a lot of students that are from far away too, so maybe they're not prepared when they are getting off the plane to come to school and they need bedding and need a little extra help," said Breann Wallrapp who is a Senior Student Success Specialist. 
Then there were the stars of the show: student organizations. Sports, academic, political, spiritual, games, outdoor and so many more clubs. One club that got a lot of attention from students was the Medicinal Plant Chemistry Club who were giving out molecule temporary tattoos.
"[The medicinal plant chemistry club] are a group of undergraduate medicinal plant chemistry majors," Rev Derek Baluyut, the president of the club said. "We focus on learning how to network in medicinal plants, drug discovery and drug synthesis."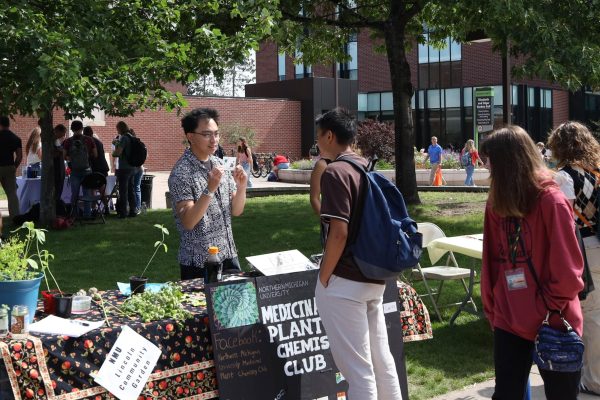 Students don't have to be a plant chemistry student to join the club, they just have to be interested in medicinal plant chemistry. The club meets Tuesdays at 6 p.m. at the library. 
Fall Fest is where the whole university comes to interact and meet with each other, to share new ideas and reconcile. Returning students meet up with friends and professors. New students get to learn what NMU has to offer them, making them feel like they belong. Whether you were there to get involved in something, to look around, or to just grab some goodies, Fall Fest was the place to do it all.