This weekend, Sept. 22-24, nearly 100 people will gather in Palmer, Michigan at an 80-foot-tall quartzite cliff known as Slug's Bluff to celebrate the inaugural Slug Fest with rock climbing gear, yoga and community service projects. Slug Fest is a rock-climbing festival hosted primarily by the Upper Peninsula Climber Coalition (UPCC) and is a way to commemorate Michigan's first climber-owned rock-climbing area. 
According to John Miller, president of UPCC and an NMU alumni, Slug's Bluff was originally owned by the Arbelius family, including the namesake of the cliff, Leo 'Slug' Arbelius, who allowed public recreation on their property. However, this came at the cost of many people taking advantage of the family's kindness and leaving behind their trash.
"People would go up there for picnics, snowmobiling, dirt bikes, and climbers were always attracted to it because it's pretty nice 80-foot cliffs with really nice views," Miller said. "But for some reason, especially in small towns, whenever there's a cliff that you can easily get to the top of, certain segments of the population think it's a good idea to take all of their garbage to the top and throw it off the top including cars, refrigerators and everything else because it's a lot cheaper than going to the dump, I suppose."
The climbing community, including NMU students in the South Superior Climbing Club (SPCC), would routinely organize clean-ups of the Slug's Bluff area and haul out trash ranging in size from cars to individual shards of glass.
Story continues below advertisement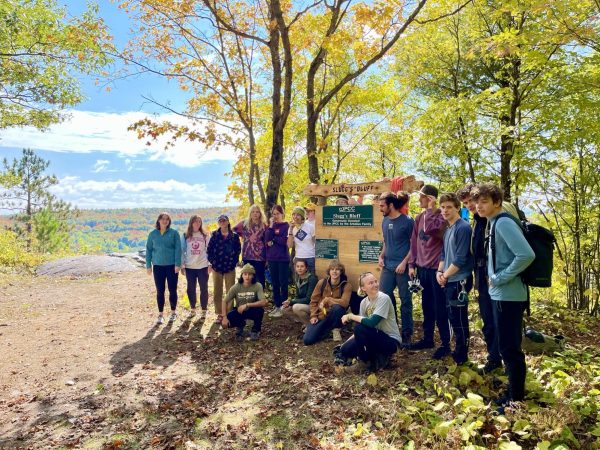 "The climbing club was really instrumental in getting a lot of bodies out there to where we actually hauled cars out and refrigerators. We did that with the family present and the wife of Slug was there," Miller said. "She was in tears, she was so happy with what was happening … that was that relationship that's continued for the last 20 years that has really allowed this to happen."
Last year, the Arbelius family decided to gift Slug's Bluff to the UPCC with the expectation that the UPCC would continue to develop the area and make it more accessible to other climbers and recreation. 
In collaboration with the SPCC, they have raised grant money and volunteers to be able to improve the access roads, add parking areas, build a kiosk, improve the trails, put up signs and install a picnic table. All of these improvements have made Slug's Bluff an even more appealing climbing location, with over 12 sport routes and room for more routes to be developed.
"Slug's Bluff is a pretty good place to climb. It's really easy to access a lot of the stuff there," said Hugh Gundersen, co-president of SPCC and fourth-year health and secondary education student. "There's a good path to go down and visit all the climbs now, which makes it very helpful for social climb setup."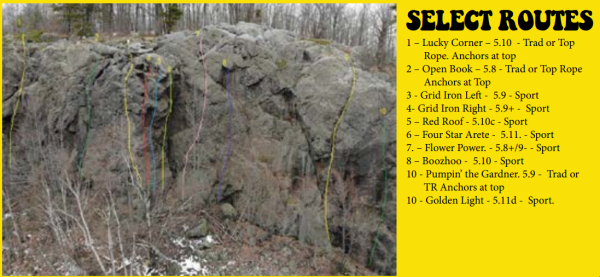 Even more improvements to the Slug's Bluff area are planned, including a community garden and removal of logs and branches. These two projects have been incorporated in the Slug Fest schedule and all participants are encouraged to bring their own gloves and other equipment to help out. Part of Slug Fest and the climbing community is giving back, which is written into their history and is spelled out directly in the Slug Fest Program. 
Slug Fest will also include social climbs, yoga classes, climbing shoe demonstrations, slacklining, a silent auction and clinics led by American Mountain Guide Association certified instructors. The registration cost is $20 which includes camping at the bluff and a UPCC mug and sticker, plus access to all the program activities for the weekend. Those interested in registering can visit the UPCC website.
"I'm really excited for the progress of [Slug Fest]. This is the first Slug Fest, and I don't doubt that all of the following Slug Fests after this year will be that much bigger," said Gary Lawton, co-president of SPCC and fourth-year math student. "I can picture we acquire more crags and then Slug Fest becomes a festival between multiple crags; that would be really incredible. But this is just the start, and it looks like a really good start so I'm just excited about that."