On Friday, Sept. 15 a rededication ceremony was held for the newly renovated Jacobetti Complex. The Jacobetti Complex renovations began in Jan. of 2022 and was completed this past August.  
The need for this $28,564,000 renovation and upgraded equipment was well-known and recognized for some time. 
"It was several years, at least, behind any other building on campus. It was still basically 1970s interior and technology, so we recognized it was needed," said Mike Rudisill, Department Head of Engineering Technology. 
This new upgraded space and learning center provides many opportunities for both students and faculty. 
Story continues below advertisement
"The classroom space is huge. We actually have classrooms now that look like classrooms across the rest of campus," Rudisill said. 
Aside from the actual classrooms and learning spaces, the building has new technology and improved learning opportunities present with these upgrades.
"The technology in the lab has been improved. I think probably welding is the biggest change, but our labs have also been improved and enlarged," Rudisill said. 
The project renovations mainly focused on doing what would most benefit students and their needs. There are now many more study spaces within the Jacobetti complex where students can study independently or with groups and lounge between their classes.
"Our students are a little bit different in that many of them spend their entire day in this building. The student study spaces allow them to relax and grab something to eat," said Steve VandenAvond, Dean of the College of Technology and Occupational Sciences. "It is a completely different experience than the old building."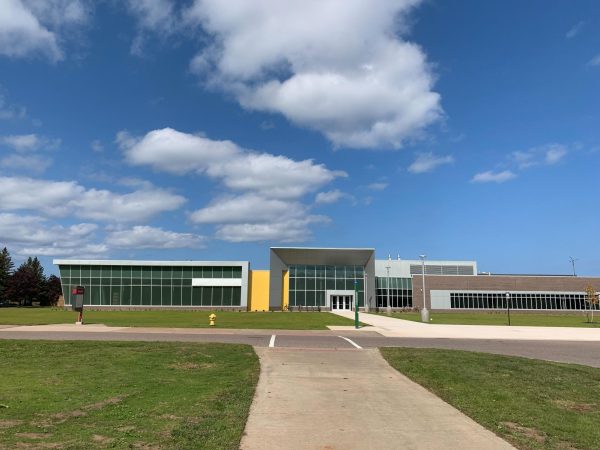 While all of these improvements to the Jacobetti Center have been greatly appreciated and will benefit both students and faculty, the renovation process came with some challenges.
"We were required to move out of the building for our Summer Academy, both 2022 and 2023. We moved our entire operation to Whitman Hall for the summer," said Lieutenant Kenneth Love, Public Safety Institute/Police Academy. "So basically, we moved our entire office, our police equipment, and everything up there and then moved it back, and then back there again and then back here again. So that was the biggest challenge for us."
Despite these challenges, programs are beginning to get settled into their new spaces and launch into learning on the new technology. The new technology allows students to have a more seamless transition from learning on it at the Jacobetti Complex to then working with it in their careers. 
"It was tougher when [students] were coming to the Jacobetti, and it was like taking a step back in time. But now they are going to be learning on the equipment that they are working on. So it is going to be great for the general public," said Stephanie Zadroga-Langlois, Director of Continuing Education and Workforce Development.
Another upgrade in technology was done in the Public Safety Institute, where they are implementing virtual reality into their training.
"We purchased a virtual reality program, it is just cutting edge. We were the first police department in Michigan to have this system," Love said. 
Having these new opportunities with this advanced technology allows students to have more success in the workplace upon graduation. If you are interested in learning more about the programs offered at the Jacobetti Complex, you can find more information on the website or by contacting Steve VandenAvond. 
The renovation project also was a full circle moment for NMU as recent alumni were directly involved in the construction of the new building.
"Two of the folks that work for Miron Construction [the contractor for renovation] are construction management graduates from NMU and they were helping to lead this project," said VandenAvond.
VandenAvond felt this was a testimony to the work done at the Jacobetti Complex. The work done at the Jacobetti benefits not only students but also local businesses because some people do want to stay in the U.P. and Marquette.