Documentary detailing creation of Mormonism, founder's life set to broadcast on U.P. stations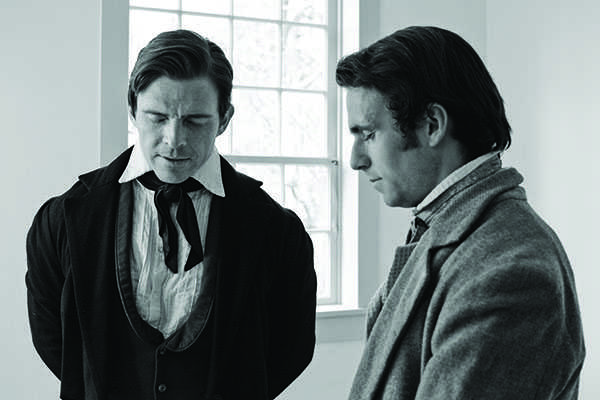 A docudrama that traces the life of Mormonism's founder and the influence of the religion will premiere at 10 p.m. on Monday, Oct. 2  across public TV stations in the Upper Peninsula.
"Joseph Smith: American Prophet," is a revitalized film of an original documentary of the same title, which first aired in 1999 on Public Broadcasting Service (PBS) channels. WNMU-TV will broadcast the 90-minute program on channel 13.1—Public TV 13.
"The remake has all-new footage, new actors and updated commentary from experts," public relations firm Thatcher and Co. account executive Rachel Quada, said. Actors John Foss and Anna Daines portray Joseph and Emma Smith. 
Among the academic and religious scholars interviewed for the film are Columbia University professor and historian Richard Bushman; Harvard University professor Laurel Thatcher Ulrich; Church Historian's Press editor Ronald Esplin; and The Church of Jesus Christ of Latter-day Saints assistant church historian Richard Turley. 
Interpretations by two current serving apostles of the religion are also intermixed within the analysis and historical recreations. 
"Dramatizations are based on the accounts of Smith and his followers," Quada said. "They chronicle Joseph Smith's life and death and focus on the test of religious freedom."
In partnership with Washington Educational Television Association (WETA) of Washington D.C., the new film was re-produced by award-winning documentary filmmaker Lee Groberg and Emmy-nominated editor and cinematographer Mark Goodman. Heidi Swinton–author of the original film's script–co-wrote the new film with Mitch Davis. 
Voice-over by Academy-award winning actor Gregory Peck from the 1999-version of the film was retained in the new film.
"Lee wanted to reuse the original narration because Peck did such a great job the first time," Quada explained. "[Peck] said what he was supposed to say, exactly the way he was supposed to say it."
Viewers can expect the film to be appropriate for public television.
"It's completely family-friendly," Quada said. 
The film will air again at 1:30 p.m. on Wednesday, Oct. 4. A complete listing of future airtimes can be found at wnmutv.nmu.edu.
Correction: This story was updated on 10/06/2017. The voice-over for the film was done by Gregory Peck, who was identified as Richard Peck in the original article.