Homeschooling can prepare you for college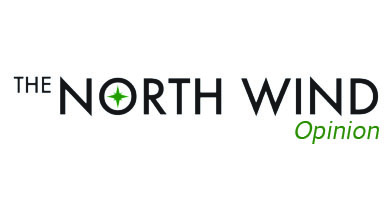 Like many college students, my first time walking into a lecture hall was totally intimidating. I thought choosing a seat was like some kind of delicate dance.
Wanting to be far enough from the back so I wasn't associated with the "lazy students," but also far enough from the front that I wasn't considered a "nerd," I picked one right smack in the middle.
When introducing myself to the person next to me, I figured the first question would be the same as it had always been: "What school did you go to?" I had always dreaded this question. I was usually reluctant to answer, as I was homeschooled from kindergarten through graduation from high school.
As soon as I would say the words "I was homeschooled," it seemed liked the eyes would glaze over on whomever I was talking to, and they would look at me like some kind of freak.
I was always asked the same five questions: "Were your parents super religious?"; "So, does that mean you don't have many friends?"; "Did you ever have to change out of your pajamas?" "Does that mean, you didn't ever have any homework?"; "So does that mean you're super smart, or really dumb? Usually people like you are one or the other."
Answering these questions became second nature to me, except for the final one, to which I usually just gave a disgusted look because, did it really deserve an answer?
However, I no longer dread the questions. Being homeschooled was something I once was a bit unwilling to share, but it is now something that I openly embrace.
Over my time here at NMU, I have found several other students similar to myself. Some people were only homeschooled for a couple years, and others were the whole time—just
like me.
I have found a small community of people, and we all have something in common.  The fact that we did school at a kitchen table, or in our pajamas, immediately gives us something to bond over and joke about; sometimes we even reminisce over having similar curriculum.
I also firmly believe that being homeschooled prepared me for college.
As students, we are expected to have time management skills and to be able to work on our own, while still keeping up with the pace of the class. This was my life before college, and the expectations seemed like second nature right away.
In my later years of high school, my parents would give me assignments and a schedule—which I had to keep up with in order to finish my school year. If I didn't keep up, then I didn't get a summer break until I was finished.
I no longer believe that the "lazy students" reside in the back of the class, although that is where the notoriously late people sit when in a lecture hall. The "nerds" may sit up front, but I definitely sit there with them.
Much has changed since that first lecture, I have enjoyed the experience and have grown as an individual, but four years later, the delicate dance of finding a seat remains the same.