BOT committee to continue sexual misconduct policy review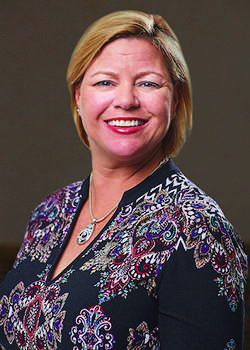 An NMU Board of Trustees (BOT) ad hoc policy committee, created to review the university's student code, will need to consider a recent U.S. Court of Appeals ruling before it finalizes its assessment of policies related to sexual misconduct investigations and procedures.
According to a university press release, the BOT directed the administration to ensure compliance with federal and state laws governing sexual misconduct—including the Doe vs. Baum ruling—at its special meeting on Wednesday.
"The interim measure will allow us to comply in a quick and agile manner with the evolving legal environment related to sexual misconduct," Ad Hoc Policy Review Committee Chairperson and Trustee Alexis Hart said in a university press release.
The Sixth Circuit Court of Appeals struck down the University of Michigan's sexual assault investigation model on Sept. 7, saying that universities "must give the accused student or his agent an opportunity to cross-examine the accuser."
The decision was an appeal of U.S. District Judge David Lawson's ruling in the 2017 court case Doe vs. Baum. In that case, Lawson dismissed a lawsuit filed by Deborah Gordan Law on behalf of a former student who violated the University of Michigan's student sexual misconduct policy but argued his due process was denied because he wasn't able to argue against his accuser.
The ad hoc committee was formed in February to periodically review and assess NMU's policies, and started with an audit of sexual misconduct policies. Its members consist of Committee Chairperson Hart, Trustee James Haveman, Trustee Tami Seavoy, Trustee Chair Robert Mahaney and President Fritz Erickson.
"We have an excellent record of reporting and compliance in this area," Mahaney said in a university press release. "The board is not abandoning its oversight role. We will continue to exercise that with policies as they're put in place. This just allows the administration to remain compliant in these transitional times, as efforts are underway to create a cohesive policy among all state
universities."
Modification recommendations to the sexual misconduct policy will be presented to the BOT at its Dec. 14 meeting.