Governor fills vacancy in university board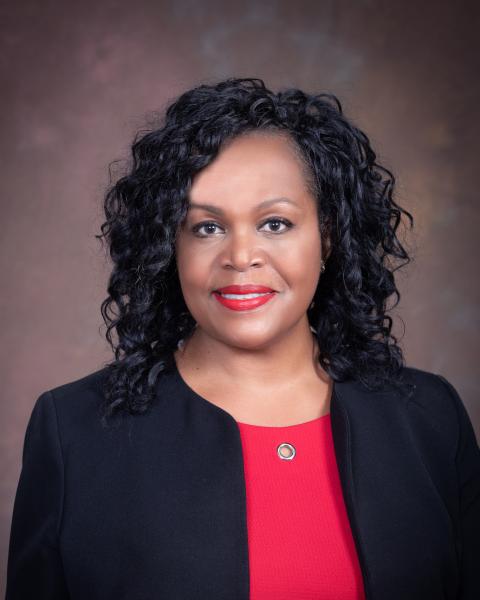 Detroit-based CEO Donna Murray-Brown was appointed by Gov. Gretchen Whitmer to fill a vacancy in the Board of Trustees (BOT) previously occupied by Bridget Summers.
There were likely many different reasons Murray-Brown was chosen for this new appointment, she said.
"I have been a leader in the nonprofit sector these last 11 years, and I've had opportunities statewide to provide assistance for nonprofits, including in education and in universities," Murray-Brown said.
Murray-Brown has worked in financial services as well, with 22 years of banking experience and was vice president and Community Reinvestment Act (CRA) director for Charter One Bank, according to an NMU press release.
She has also filled other governor appointed positions in the past, having been the commissioner of the Office of Services to the Aging under former Gov. Rick Snyder.
Through that appointment she became acquainted with the city of Marquette through filling needs of the elderly community in the area of the city. She also filled an earlier appointment by Snyder in which she did a great deal of practical work in financial services statewide.
"[There is] a combination of things I bring to bear so I can be a very useful leader," Murray-Brown said.
Her immediate hopes and plans for filling this position involve learning as much as she can about NMU.
"I want to immerse myself in understanding on a deeper level," Murray-Brown said.
She has not yet attended her first BOT meeting, but she said she hopes that over time it will become apparent how best she can provide unique leadership.
Although she hopes to learn more about NMU and the city of Marquette as she settles into her new role, Murray Brown finds NMU's geographic location to be its most unique aspect.
"It's one of the most beautiful areas in Michigan and across the country," she said. "I'm excited to meet students and learn about their experiences and their perceptions."
In terms of its location and size, she said she feels there are many opportunities for learning and growing at NMU.
"The welcoming warmth—although it's cold now—that [NMU] exudes, being dedicated to that. It's a unique and special opportunity," she said.
Since 2013 Murray-Brown has been the president and CEO of the Michigan Nonprofit Association, which provides resources to nonprofit organizations statewide, maintains a "strong operating environment," engages in advocacy and policy work and encourages civic engagement.
Currently the association is working on ensuring that there will be a complete and accurate count in the census, which will help nonprofits provide the best care for Michigan citizens, Murray-Brown said.
"Essentially we're an enabler for nonprofits to do great work," Murray-Brown said.
Previously to that position, Murray-Brown was the director of the Metro Detroit Partnership Office, working with Arts and Culture organizations in Detroit as well as being involved in the creation of the Belle Isle Park Conservancy, according to the press release.
Murray-Brown's BOT term extends to Dec. 31, 2026.