Perseverance in life and on the mat: Paul Tellgren's long-awaited return to NMU Wrestling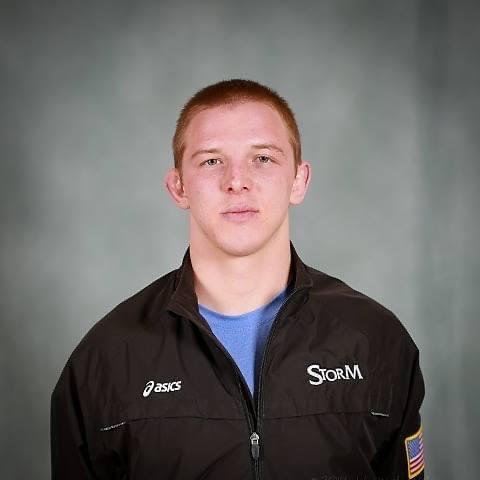 After eight long years of struggles and in the midst of a global pandemic, Paul Tellgren has found his way back onto the NMU Greco-Roman Wrestling team.
Tellgren says that he has a much different story from many guys on the team, and that's not far off. Tellgren is a senior English major at NMU and he's 31-years-old. He wrestled on the team in his first stint from 2007- 2012. Since then, Tellgren has been on a long path to return to the sport he loves.
"It's kind of a long story, but I never finished and I started getting concussions and basically I had to drop out of school," Tellgren said. "I had to stop wrestling—it affected my whole life."
After nearly a decade of battling personal demons, Tellgren has cleaned up his life, he said, and he wanted to finish school and see if he could wrestle again. The obstacles thrown in Tellgren's way continued, as when he applied to return to NMU back in August, he had to go through a lengthy appeal process just to be able to be a part of the team, he said. Tellgren feels like he has a story to share about persevering and taking things a day at a time, and that includes making his biggest dreams come true here in Marquette.
"I've come from basically the streets a couple of years ago and built my life back up to where I am today," Tellgren said. "I had all this adversity; a lot of things happened in my life and I made it back up here so I got a second chance of making my dreams come true which is to graduate from here, make an Olympic team and just see what I can do again."
However, Tellgren hasn't really gotten the chance to see what he can do again yet due to the COVID-19 pandemic. Tellgren was forced to do home workouts all summer, and had to try and find running and outdoor activities, he said. It took a toll on him and his teammates, leaving a lot of people not in the shape they want to be.
Nearly all of the team's competitions have been canceled, and the next competition will have limited athletes traveling. Future tournaments such as the World Championships and Olympics are in question right now. Despite this, Tellgren's mindset in life has helped him get through this pandemic.
"Never, never give up. No matter what life throws at you, no matter what situation you're in. Take things one step at a time, one day at a time," Tellgren said. "Control what you can, which I found through my experiences in my life that the only thing that I can control in this entire world is my attitude and my mindset."
The team has had to go through many protocols including subgroups for practice, temperature check-ins, sanitizing and the difficulty of wearing masks while working out and during limited wrestling. It has been hard to keep a mask while training at such a high level, but it has been something that the team has received as part of the rare opportunity to still be able to practice. The team has embraced it because it gives them all a chance to do what they love according to Tellgren.
With wrestling finally being able to be a part of the team's training, competition is slowly progressing closer and closer. Before this past Monday, Sept. 28, the wrestlers weren't even allowed in the facility, and Tellgren said that it was so good just to be back on the mat and back in the wrestling room. That mindset is what gets the wrestlers through tough times like these, and not looking at the surrounding things as negatives, but of the opportunity to get in the Superior Dome as a positive.
"I've always stressed that wrestling and almost every sport is all mental. I mean most of the physical stuff has not that much to do with the performance and the sport as much as people would think. Everybody on the team, myself included, has been having a positive attitude about it; we've already seen it manifest where slowly we're getting back to it," Tellgren said. "The coaches, the administration, everyone's been communicating really efficiently."
The best spot for Tellgren to achieve his dreams of getting an education and wrestling again is NMU, he said, and that thought hasn't wavered for nearly 13 years.
"The circumstances that brought me here in the first place in 2007; the stars aligned honestly in a miraculous way," Tellgren said. "This place is a special place, it always has been part of my journey that I've left unfinished."