Gender fair highlights equality, inclusion throughout March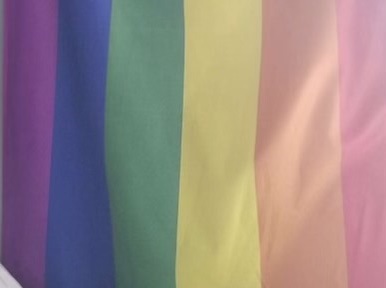 The fourth annual Gender Fair is underway. Throughout March, the NMU Gender and Sexuality Studies website is displaying multiple projects by students, as well as virtual presentations from faculty and graduate students.
Amy Hamilton is a professor in NMU's English department and the director of the gender and sexuality studies program.
"The Gender Fair is an opportunity to showcase for the NMU community, and for the Marquette community, the work that's being done at NMU in issues of gender and sexuality across the disciplines," Hamilton said.
Sophomore Fletcher Austin is a psychology major and one of the student coordinators for this year's fair.
"A lot of the people can look at gender issues, and they'll either brush it off or they won't really know exactly what it is," Austin said.
Austin hopes the presentations throughout the month will raise awareness about the scope of gender issues. On March 8, graduate assistant Nadine Sikora gave a presentation titled "The Effects of Exogenous Testosterone on Hypertrophy in Transgender Males." On March 30, graduate assistant Autumn Cejer will present "Bisexuality and Disability in Nickelodeon's Legend of Korra."
Sarah Huiber, a sophomore majoring in sociology, is another student coordinator for the Gender Fair. She says each speaker presents for 45 to 50 minutes, and ten minutes are allotted at the end of each presentation for the audience to ask questions. There is no charge to attend the webinars. Registration for the live events is available on the Gender Fair's website and The Hub. The Gender Fair's website will receive regular updates throughout the month.
"We upload the recordings of each presentation onto the website for viewing afterwards," Huiber said.
Like many events this year, the Gender Fair was forced online, possibly leading to lower attendance numbers. Huiber says the first webinar had 14 attendees, but she is happy there was an audience at all. A few days prior to the event, no one had registered.
Compared to previous years the 2021 Gender Fair is much less visible. Austin says the last time the event was held in person, the first floor of Jamrich was made gender-neutral. This means all students were allowed to use both men's and women's restrooms.
"People see that and they're like, 'Oh, something's going on,'" Austin said. "But here, all we have is posters, so getting people to actually see it and be interested in it is a little bit harder than I was expecting."
Last year was supposed to mark the fourth annual Gender Fair, but the event was canceled due to the pandemic. Multiple events were planned for the fair prior to campus being shut down. Students' projects and presentations were going to be displayed in Jamrich Halll, and some students were going to temporarily take over NMU's official Snapchat account. This year sees a return to some level of normalcy, albeit in an online space.
"This whole year has been about learning how to navigate online formats and learning how to deal with Zoom," Hamilton said.
In fact, the virtual format has potential for the future.
"I've been really excited about the fair that we've put together," Hamilton said. "And I feel like the students involved, and also our faculty and graduate student presenters, have really come together to create a Gender Fair that's not just a placeholder for getting back to in-person gender fairs but actually is something really exciting and new."
One of the exciting and new elements is the faculty presentations. In previous years the event was dominated by students. The student coordinators are happy to welcome some faculty voices into the conversation in years to come. Huiber says including a variety of speakers and presentations in this year's fair is a reflection of the gender and sexuality studies program as a whole.
"The whole point of the program is that it's interdisciplinary and that it intersects with every academic discipline," Huiber said.
Echoing similar sentiments, Austin hopes more people will soon have a better understanding of gender issues.
"I want people to look into it and realize, you know, the struggles some people go through, and explain exactly why those struggles happen and what people can do to mitigate it," Austin said.
Hamilton is looking forward to holding the Gender Fair in person again someday. She says the community aspect is very important, and something that Zoom can't provide.
"The Gender Fair is about people and about community," Hamilton said. "And certainly I think that NMU has been really great about learning how to use these platforms to create that as much as possible, but it will be good to be back with people, to really feel that sense of community."