Gender Fair to hold discussion of 'Legend of Korra'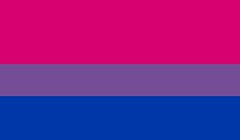 Fans of the animated series "The Legend of Korra" and its popular prequel series "Avatar: the Last Airbender" will be excited to know that NMU's 2021 Gender Fair will include a discussion of the topic of "Bisexuality and Disability in Nickelodeon's Legend of Korra."
English Graduate Teaching Assistant Autumn Cejer will present this webinar on March 30 from noon to 1 p.m. The discussion will be held on Zoom. All Gender Fair events are free and open to the public. Prospective attendees of Cejer's talk can register online.
NMU's student-run Gender Fair, held annually since 2017, includes many events exploring issues of representation, gender, diversity and inclusion. It corresponds with the celebration of Women's History Month and celebrates student scholarship on the subjects which are its focus.
Cejer will explore the revolutionary nature of the portrayal of a bisexual relationship in "The Legend of Korra," which occurred despite the network's restrictions on the depiction of the relationship.
"On December 19, 2014, the last episode of Nickelodeon's Legend of Korra showed Korra, the young Avatar able to bend all four elements, and the non bender Asami holding hands and smiling into the other's eyes, similar to the final moments between the main romantic couple of the prequel series," according to the NMU event calendar. "Despite its faults, Korra and Asami's relationship was revolutionary not only in its depiction of a same-sex bisexual relationship but also for the show's portrayals of disability."