Wildpups to comfort students throughout semester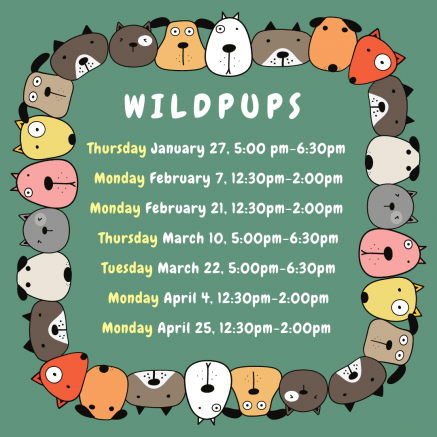 Feeling particularly stressed or burned out as the Winter 2022 semester gets underway? There's certainly a great many reasons to feel that way — ongoing COVID-19 concerns, Zoom fatigue, isolation, dining hall food. But never fear, the Wildpups are coming to the Lydia M. Olson Library regularly this semester, making a total of eight appearances.
The soonest Wildpups event on campus will take place on Thursday, Jan. 27 from 5 to 6:30 p.m. Additional events will occur on Feb. 7 and 21, March 10 and 22 and April 4 and 25. Participation is free and open to all students.
NMU's Wildpups program brings therapy dogs to the library each semester. Run by the NMU Nursing Program, this volunteer-led event seeks to provide students with an outlet for stress and negative emotions.
Therapy dogs have been shown to improve students' productivity and quality of life.
According to a 2021 study published by Frontiers to Veterinary Science, "Therapy dogs have been found to reduce physiological symptoms of stress through lowering cortisol levels, increasing positive emotions, promoting engagement in learning activities and positive attitudes toward learning, reducing negative behaviours like task avoidance and aggression in the classroom, as well as encouraging prosocial behaviours and acting as a 'social catalyst' to facilitate social interactions with others."
Students who need some of those good effects might consider attending one or two Wildpups events to pet dogs and bond with peers.