Orchestral flutist to perform at Reynolds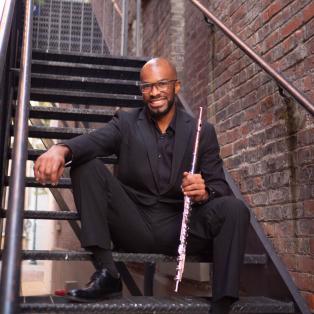 Music enthusiasts will want to keep an eye on the calendar. As part of the upcoming series of concerts in the Reynold's Recital Hall this semester, NMU will be bringing orchestral flutist Adam Sadberry to perform for students and community members.
Sadberry is the principal flutist in the Memphis Symphony Orchestra. He has also performed as principal flute in the Detroit Symphony Orchestra, and as a guest in the Albany Symphony, in the Detroit Chamber Winds, in the New World Symphony and in the Omaha Symphony, according to the Memphis Symphony Orchestra's Meet the Musicians.
His performance at NMU will take place on Friday, Feb. 18 from 7:30 to 9 p.m. in the Reynolds Recital Hall. Admission to the event is $12 for community members and free for students and minors. Tickets can be purchased through NMU Ticketing. It will be held as part of the Siril Concert Series, funded by the Siril Endowment for the Musical Arts, according to the NMU Event Calendar.